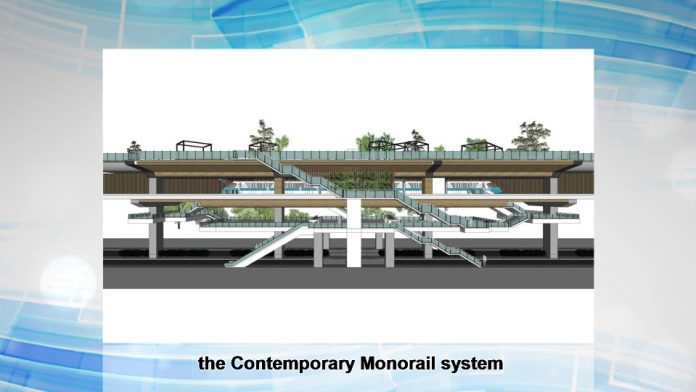 The following is a new feature, one week old now, at the Pattaya News where once a week we take a look at the prior weeks top stories, events and things that you should know locally in Pattaya, Thailand. Our primary focus here at The Pattaya News is to support our local community and those who live and work in the Pattaya area. As we publish over a dozen articles a day daily we will use this to highlight and simplify the things that our editors and staff, both Thai and foreign, feel are most important to our local readers.  If you would like all our news sent to you daily in a newsletter format, with no spam and one morning mail daily (like your own personal daily newspaper) you can subscribe below. It's free!
Here is a look at the top stories from last week, August 16th to the 22nd with some commentary. They are not in any particular level of importance.
1. Pattaya Police are stepping up patrols around Pattaya and increasing security
Following rising rates of petty crime and complaints from local residents Pattaya Police have stepped up patrols in the city and increased security at venues they see as potentially at risk from criminals such as gold shops and banks. This also corresponds with our second top story from last week.
Pattaya Police increasing patrols, stepping up gold shop support as crimes of opportunity reportedly increase
2.  Pattaya City and Homeless Protection Center officials brainstorm on how to resolve escalating homeless issue in the area
City and local officials along with relevant agencies are seeking solutions and brainstorming on how to solve a rising level of homeless in the Pattaya area. Many of these individuals have also been resorting to petty crime, as with the prior story, and also suffer from mental disabilities and/or drug and alcohol addiction. The solution is not an easy one and the problem is not expected to diminish anytime soon due to international borders remaining closed due to the Covid-19 pandemic.
Pattaya City Law Enforcement and Homeless Protection Officials brainstorm over what to do about escalating Pattaya homeless problem
3.  The Pattaya Monorail project was approved at a final public hearing and will start work in 2024
The long discussed and planned Pattaya Monorail project was approved by eighty percent of participants at a recent public hearing held last week. The project, which is supported by a variety of foreign investors according to Pattaya City, is set to begin construction properly in 2024. The first focus will be the Green Line, which will be based in Central Pattaya and provide thirteen stations going from the planned High Speed Rail project to Bali Hai Pier, stopping at places like Terminal 21, Alcazar theater, the Central Festival area and Walking Street.  The project will run on Second Road, not Beach Road.
Pattaya monorail construction on Second Road to be started in 2024
  4. Pattaya Beach will be renovated at a cost of 160 million baht, including undergound toilets and new walkways
Following the drainage construction over the last year or so, the condition of the pathways on Pattaya Beach are poor, with many holes and problems.  The Pattaya Mayor Sonthaya Khunplume confirmed this week that the city will be fixing this, along with adding more flora and trees, public exercise equipment and areas and installing underground public toilets in the area. This work will start in October.
Pattaya beach to be renovated for about 160 million baht including underground public toilets
  5.  Pattaya City reveals new fiscal year budget for next year and outlines major projects
The Pattaya City Mayor, in what was a busy week of monorails and Pattaya Beach renovation meetings, also revealed the city budget for next.  The budget is 30% less than last year due to the Covid-19 pandemic and lack of foreign tourists in the city as a result of border restrictions. Major projects include the previously mentioned Beach Road work, Jomtien Beach sand replacement after erosion by the Na Jomtien end, drainage projects to begin in the Darkside area and the railway, an upgrade of the city's CCTV system, a skateboard park near the Bali Hai Pier and an incinerator on Koh Larn.
Pattaya City approves new fiscal year budget, due to Covid19 thirty percent less than last year
That's it for this week, we got great feedback on this last week and will continue this weekly. Thank you as always for reading
Adam Judd