Pattaya-
The annual Ganesh Chaturthi festival has been celebrated in Pattaya yesterday.
The ceremony was held yesterday morning at the Bali Hai Pier and was led by Pattaya advisor of Tourism and Culture Mr. Rattanachai Sutthidaechanai along with the head of the Love Ganesh Thailand Club Mr. Chaiwat Detnatee.
A statue of Ganesh was on a boat in the Pattaya Bay as part of the Ganesh Chaturthi festival which is the biggest festival of Ganesh worship yearly. The festival is especially important in Hinduism and India.
The ceremony is to celebrate the birthday of the Ganesh. Many people joined in the worship ceremonies at the Bali Hai Pier.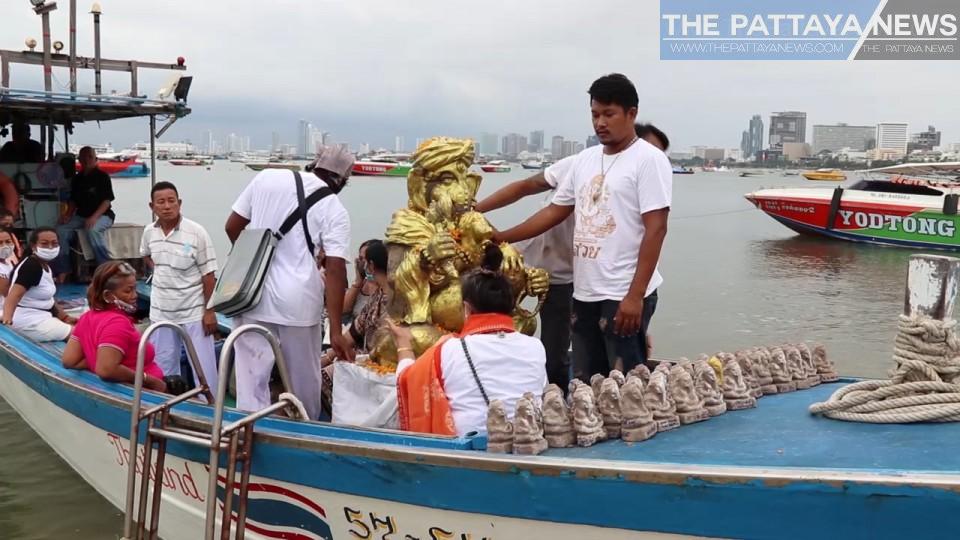 It is believed that on the date of Ganesh's birthday, the Ganesh came down from the heavens to the earth.
The Ganesh marks new beginnings and rebirth to most people. The celebration is held in India and all around the world.
The Ganash statue was displayed in a procession around the town of Pattaya on the way to the sea near Bali Hai.