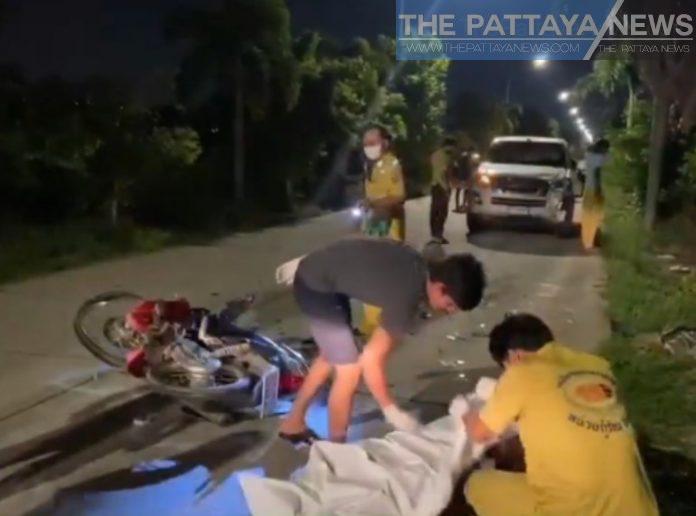 Chonburi-
A motorbike driver has died at the scene after crashing with a pickup truck in Mueang Chonburi early this morning.
Donhuafor Police were notified of the accident at 1:00 AM on Marb Samkleaw Road in Don Huafor.
Emergency responders and The Pattaya News arrived at the scene to find the damaged motorbike and pickup truck.
The unidentified victim was found on the road. He was pronouced dead at the scene. His remains were taken to a local hospital where officials will attempt to identify him as he carried no ID card or other items.
At this stage the pickup truck driver, who was talking in circles and seem confused according to police, has been charged with reckless driving causing death.
Donhuafor police are continuing their investigation as well as testing the pickup driver for his blood alcohol content. If he tests positive, additional legal charges will apply. The pick-up truck drivers name was not given to the press.