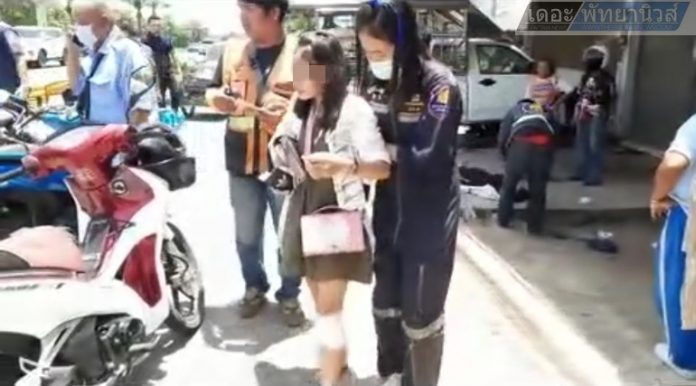 Si Racha-
Two women have sustained injuries after their motorbike crashed into a tuk tuk taxi in Si Racha earlier this week.
Rescue workers were notified of the accident on Tuesday afternoon on Sukhumvit Road in Bang Phra.
Rescue workers and The Pattaya News arrived at the scene to find two women who had sustained multiple injuries. They were taken to a local hospital. Their names and ages were not immediately available nor given by Si Racha law enforcement.
The tuk tuk taxi driver Mr. Surin Rujisaeri, 59 told Si Racha police that he was driving his Tuk Tuk taxi when the motorbike with the two women slammed into the back of him.  He was not injured during the accident.
Si Racha police are continuing their investigation for potential legal action and determining fault in the accident.