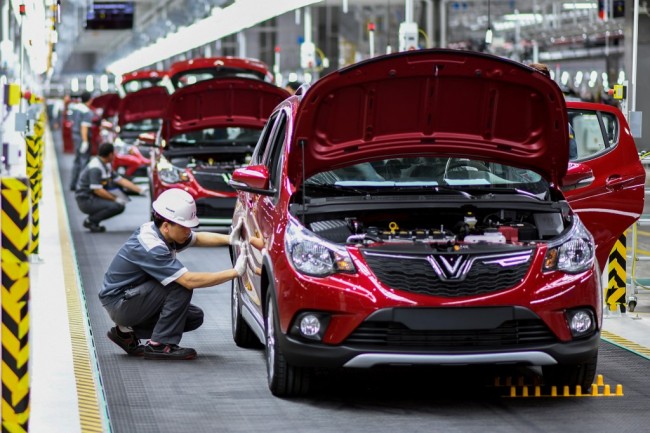 Bangkok-
Surapong Paisitpatanaphong, vice president and spokesperson of the Automotive Industry Club of the Federation of Thai Industries (FTI), announced today, August 20, that the FTI would encourage automobile production to exceed one million vehicles by the end of 2020.
Although total production shrank 43.77 percent compared to the same seven-month period from January to July last year, it was still possible for the national automobile factories to produce ninety-five thousand cars a month in order to reach the estimated number by the end of the year, according to the Vice President.
At least 700,000 vehicles were planned for domestic sales while the income for automobile exports was predicted to be lowered to 6 to 7 hundred billion baht from 1 trillion baht due to the Covid-19 pandemic.
The Vice President told reporters: "The latest production was aimed to be 1 to 1.4 million vehicles. 500,000 to 700,000 would be produced for domestic sales while the other 500,000 to 700,000 would be for export. The export number might not reach 700,000 because the global economy had not yet recovered from the COVID-19 crisis."
Regarding domestic car sales, the number in July shrank 24.8% from a year earlier to 59,335 vehicles as demand plummeted during the Covid-19 lock-down but sales rose 2.28% in June since some Covid-19 restrictions were eased and Bangkok's International Motor Show was also held.
Photo courtesy: Matichon Online