Pattaya-
Eighty percent of local residents who participated in public hearings have supported the construction of a Pattaya monorail on Second Road, according to Pattaya City officials. The monorail construction is expected to start in 2024 with an estimated initial 26 billion baht of investment.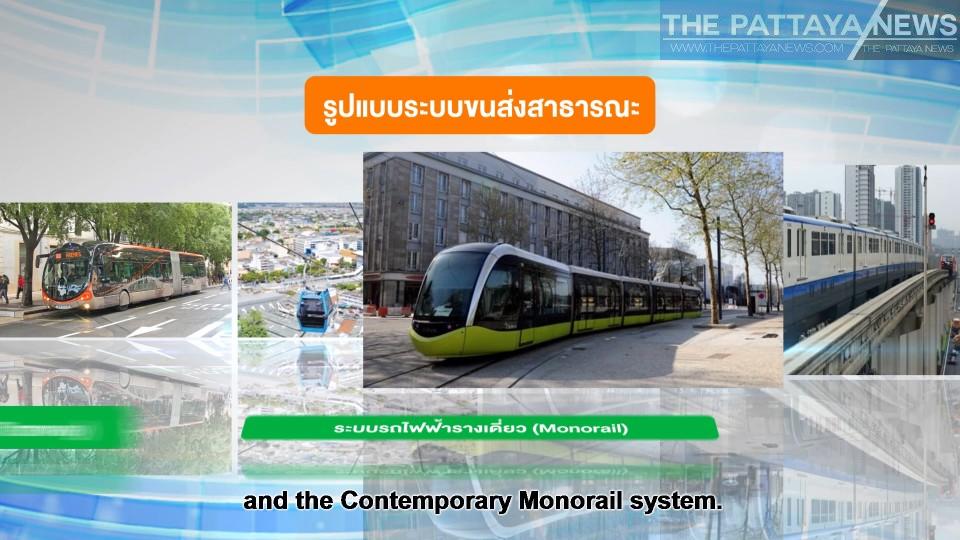 The monorail plan overall consists of four main lines and 22 smaller feeder lines for the Pattaya monorail system. The first priority for construction will be the Green line which mostly represents Central Pattaya.
Read more about our previous story HERE.
The final public hearing was held today led by The Pattaya City Administrative Deputy Chief Officer Mr. Kietisak Sriwongchai and the monorail project manager Mr. Phongtawee Lertpanyawit.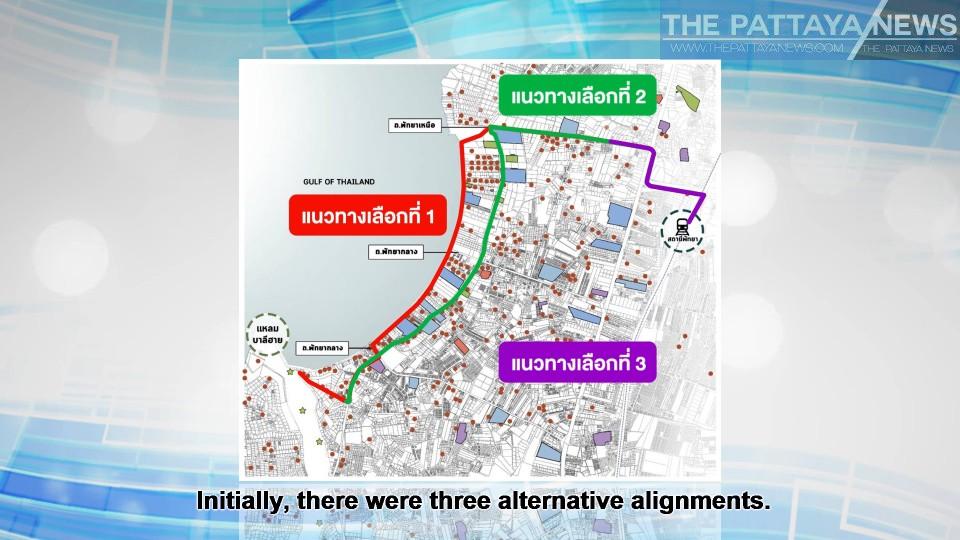 Mr. Pongtawee told The Pattaya News "Eighty percent of Pattaya residents supported the monorail construction on Pattaya Second Road in the final public hearing."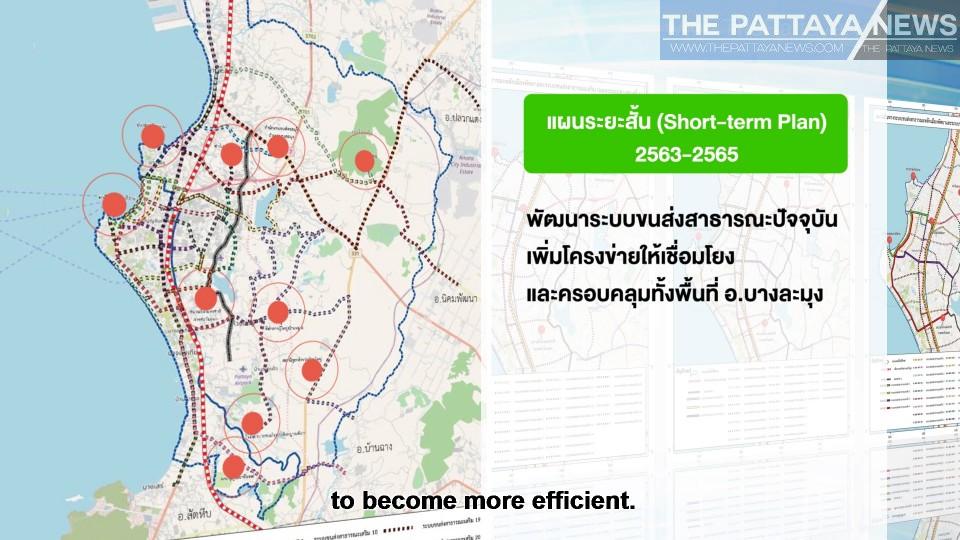 "However there are some locals who were concerned about the construction as Pattaya Second is narrow. The construction might affect traffic and damage the scenery, according to their concerns. We are also aware of the concerns of Songtaew (baht bus) drivers and motorcycle taxi drivers who are concerned it could affect their revenue and are addressing their concerns individually." Pongtawee added.
"We are holding discussions about these problems for further potential solutions before the construction starts."
"The construction is expected to start in 2024 and expected to be ready for service by 2027. Additional lines will take place in the future, but the core focus currently is construction of the Green line."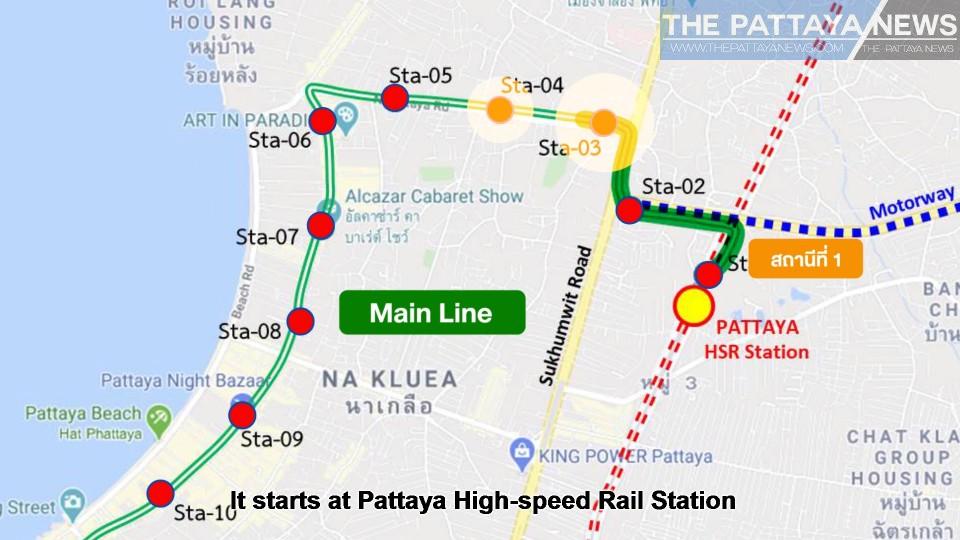 The Green line will have a total of 13 stations and will start at a planned High Speed Rail station, a major project that is part of the Eastern Economic Corridor plan. The plan is for the monorail to run above Second Road where the majority of the buildings are under four floors, according to the designers.