Pattaya-
The final public hearing in a nearly year long series of meetings is to be held tomorrow for the proposed 'Green Route' of the Pattaya monorail (Monorail Station – Pattaya Second Road – the Bali Hai Pier).
The final public hearing is scheduled tomorrow at the Mahatai Convention Center from 8:30 A.M. to noon. Following this meeting construction is set to be planned and the project to move from meetings to development over the next several months.
The monorail plan overall consists of four main lines and 22 smaller feeder lines for the Pattaya monorail system. The first priority for construction will be the Green line which mostly represents Central Pattaya.
The four main lines are:
Green Line: The monorail station – The Bali Hai Pier (8.15 kilometres)
2.Yellow Line: Si Racha – Pattaya – U-Tapao
Purple Line: Thap Praya Intersection – Nongprue
Red Line: Loma Roundabout (North Pattaya) – Thap Praya Intersection – Jomtien – Eastern National Sport Training Centre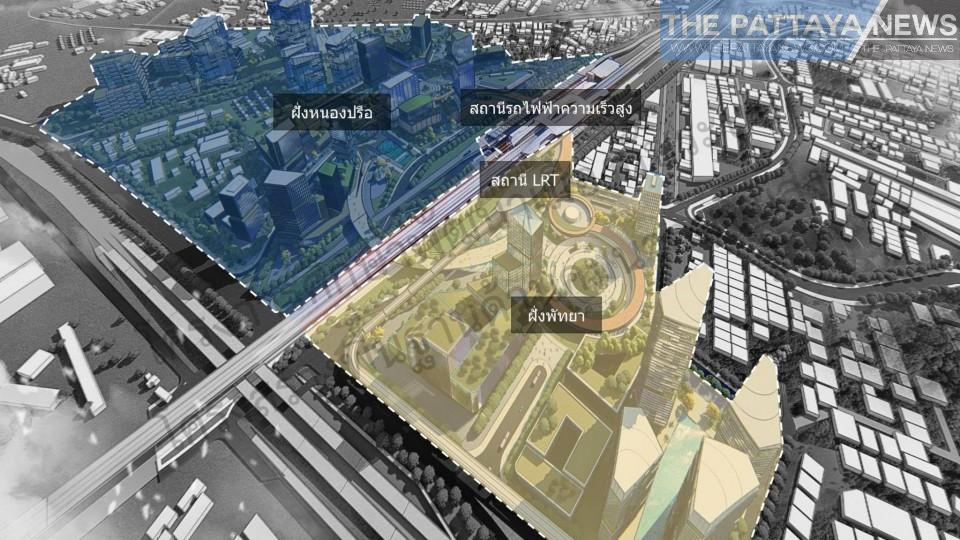 The Green Line is special as it is aimed to make what planners call a proposed 'Green Belt' and to bring passengers between many top attractions and places in the Pattaya area such as shopping malls, Walking Street, Bali Hai Pier and tourist attractions.
There will be 13 stations on the green line which are planned to be:
Pattaya Station
Sukhumvit Station
Pattaya bus terminal Station
Pattaya Third Road Station
Pattaya City Hall Station
Loma Roundabout Station
Alcazar Station
Central Pattaya Station
Night Bazaar Station
Pattaya Immigration Office Station
South Pattaya Station
Thap Praya Station
Bali Hai Station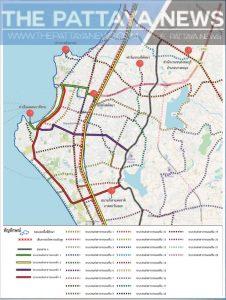 The Pattaya News notes that although these plans are all proposed, it will likely take many years for all the lines to come to fruition. The current priority for the city is the Green Line.
Tomorrow's meeting is open to the public for their input and suggestions. It is noted that members of the Baht Bus association of Pattaya strongly oppose the monorail program.