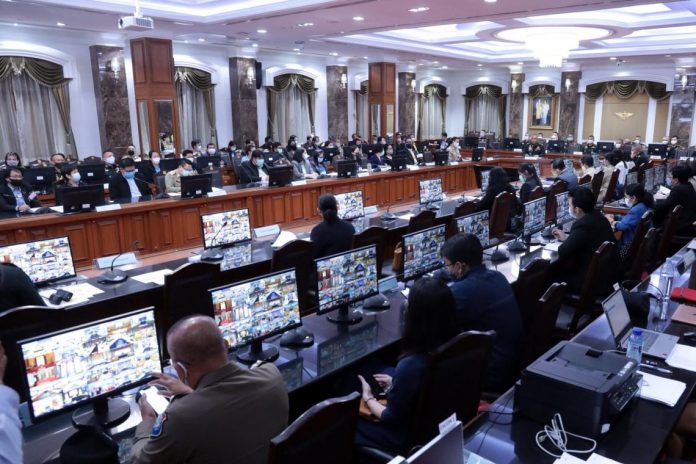 Bangkok-
In order to prepare for a possible second outbreak of the Covid-19 Coronavirus, the Ministry of Defense together with the Ministry of Public Health hosted a training session to prepare for such a situation over the last several days.
Preparations for a second wave of COVID-19 have been taking place at the Ministry of Defense, where emergency teams from four provinces comprising Bangkok / Phra Nakhon Si Ayutthaya / Samut Sakhon and Chonburi, joined seven other provinces in online training – Chiang Mai, Tak, Sa Kaeo, Ranong, Surat Thani, Krabi, Phuket, as well as representatives of the other 65 provinces.
Several provinces and cities were seen as the riskiest of a new breakout due to concerns of illegal migrant workers or foreign tourists when allowed in sweeping to those areas. Pattaya, Phuket and Bangkok all were simulated and discussed along with other locations like Samui.
The training was aimed at rehearsing emergency personnel and preparing their performance against the COVID-19 pandemic. Previous cases were brought up and discussed, to identify development that suits each province's practices.
The Ministry of the Interior has ordered every province to make and submit a plan to confirm their readiness to handle such a situation.
The training was divided into two sessions. The first session was the command center comprising Public Relations Department / CCSA / and military units. The other session covered the operational and field missions, with emergency teams from every province.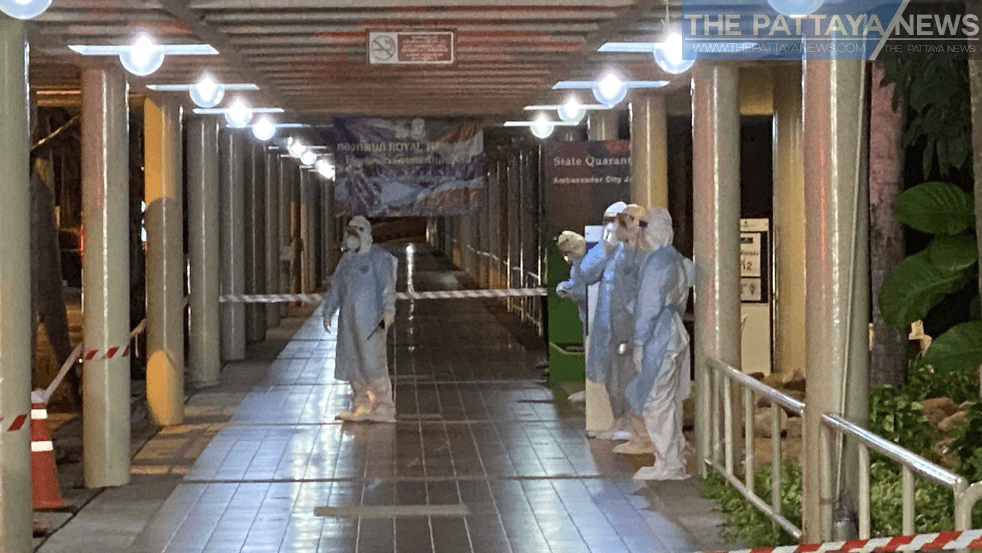 If there was to be a second outbreak the focus would not be on a widespread country lockdown but likely rather a hard lockdown of affected areas with rapid testing and tracing. The teams have reportedly learned a lot from the first outbreak and have pledged not to repeat mistakes such as delays in closing businesses, allowing hundreds of thousands of workers to leave and return to their province, delaying closures of domestic travel, allowing home quarantine and other decisions.
The teams believed that with the wide availability of tests and plans that they would not anticipate another country wide outbreak, but rather a regional or local one thus the simulation.
Source: Thai National News Bureau with additional material from The Pattaya News team