Si Racha-
An old grenade was found on the ground by a worker at a graveyard in Si Racha this afternoon.
Officials from the Explosive Ordnance Disposal (EOD) were called to the scene.
They reported that it was an old MK2 hand grenade which had the pin and detonation lever removed. However, it was unclear according to the EOD team if the grenade could actually still explode.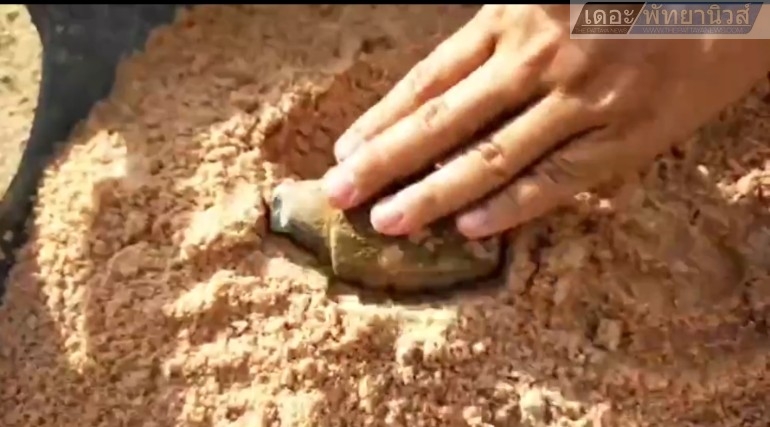 The EOD team used a tire to surround the grenade very carefully. They said that if the grenade was hit, it might be very dangerous.
Mr. Athisak Nissaiyapan, who first discovered the grenade, told The Pattaya News that he has been building a wall at the graveyard for about a week. Yesterday they found this grenade on the ground.
Local residents told The Pattaya News that this area was a previous military camp and that could have been the source of the grenade.