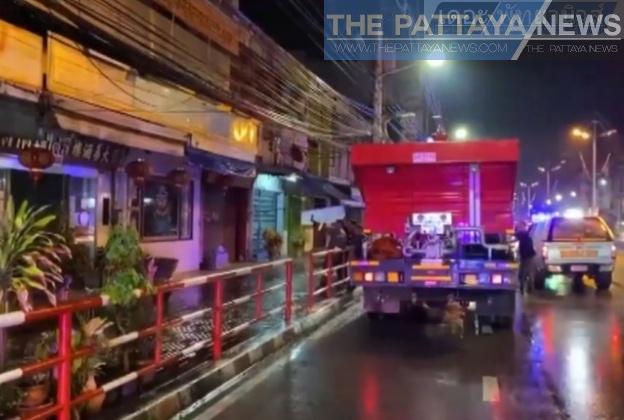 Mueang Chonburi-
A popular Mueang Chonburi restaurant was destroyed by fire over the past weekend and investigators with the fire department are attempting to determine the cause.
The Tai Hi restaurant, located in the Bang Plasoi sub-district, suffered the fire at roughly 2:00 AM on Saturday, August 15.
The owner, Mr. Yostun Thawatsawat, 70, spoke with The Pattaya News and said the cause of the fire had not yet been determined. He had been called by his staff and rushed to the restaurant to find the fire already burning and three fire engines assisting to put out the fire.
The fire caused significant damage to the roof, refrigerator and freezer area and destroyed the majority of the fresh food in storage, Mr. Yostun stated to the press.
Nobody was injured in the fire and the cause remains under investigation as of Monday morning.