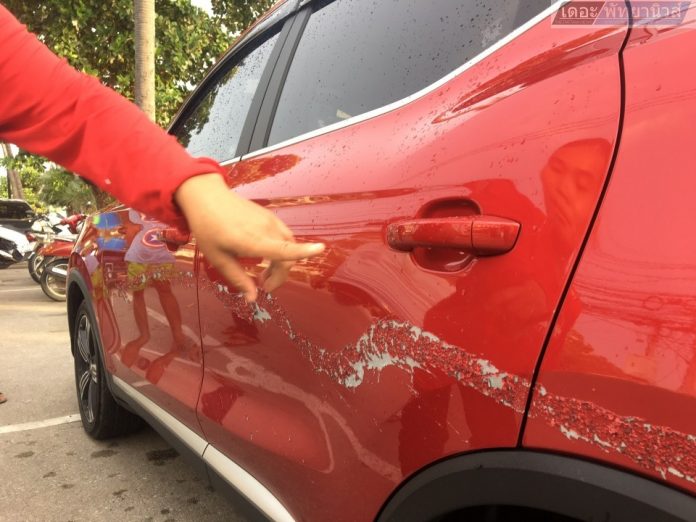 Jomtien-
Pattaya and Jomtien Beach police are looking for clues from local residents after reports of vandals causing damage to parked vehicles in the Jomtien Beach area with an unknown liquid.
Ms. Jintara Cheuaon, 27, contacted The Pattaya News last evening, Sunday August 16, to bring attention to damage caused to her red vehicle by an unknown vandal while she and her family were at Jomtien Soi 15 on the beach for the afternoon.
The damage caused to the side of her car appeared to be caused by a corrosive liquid thrown at the vehicle.
Pattaya City Police are investigating the incident but alluded that this was not the first case in the local area and asked for assistance from local residents to keep their eyes open for suspects.
Ms. Jintara told The Pattaya News she has no issues or disputes with anyone and could not imagine why someone would specifically target her vehicle. She is hoping the culprit is identified.
Police will attempt to review CCTV in the area but continue to ask the public for assistance.