Banglamung-
A fifteen year old boy has died after a motorbike accident in Chonburi yesterday.
Huayyai Police was notified of the accident on Road No 331 in Khao Maikaew yesterday afternoon.
Police, emergency responders and The Pattaya News arrived at the scene to find the body of the school teenager, 15. He was pronouced dead at the scene.
Nearby, rescue workers found the second driver who was injured, Mrs. Duean Pimsri, 44. She was taken to a local hospital for medical assistance.
Two damaged motorbikes were found at the scene.
CCTV footage shown to police reportedly shows the school teenager was driving with high speed in the right lane.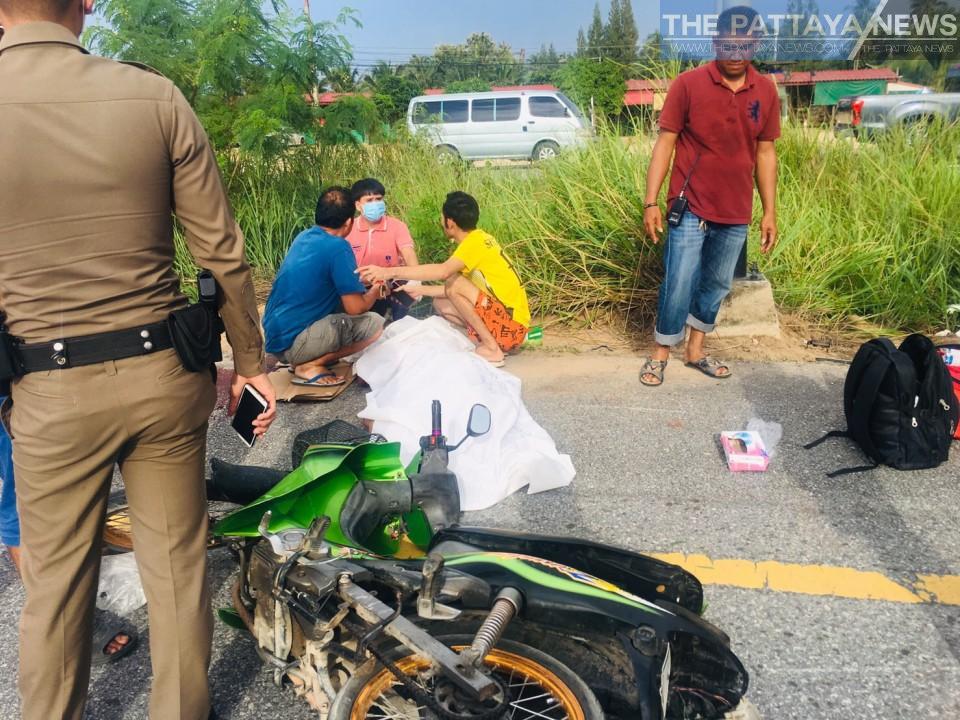 Mrs. Duean, who was driving in the left lane, had reportedly immedietely changed lanes before the collision according to Huayyai Police.
The teenage victim, whose name was withheld due to his age, crashed into a power pole nearby following the collision with Mrs. Duean.
Police are continuing their investigation for further potential legal action and will interview Mrs. Duean when she recovers from her injuries.