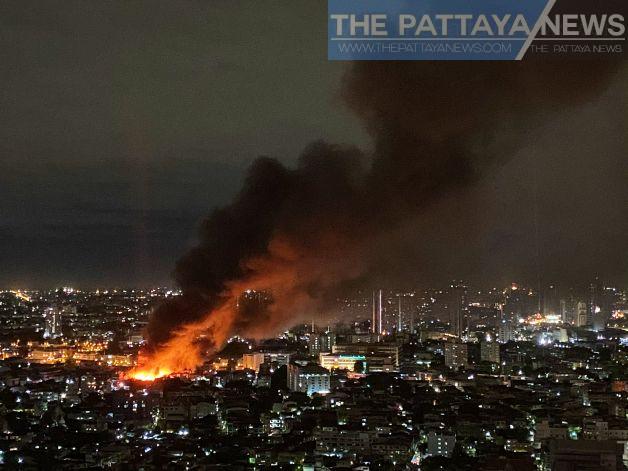 Bangkok-
Officers from the Bang Sam Rescue station and associated police were alerted of a fire outbreak in Soi Somdet Phrachao Taksin 23, Bangkok yesterday, August 12, around 8.30 PM.
The fire was spreading out and destroying 4 two-story buildings when rescuers and firefighters from the Talad Plu Fire Station arrived at the scene. The Pattaya News reported this incident on our Twitter accounts during the fire.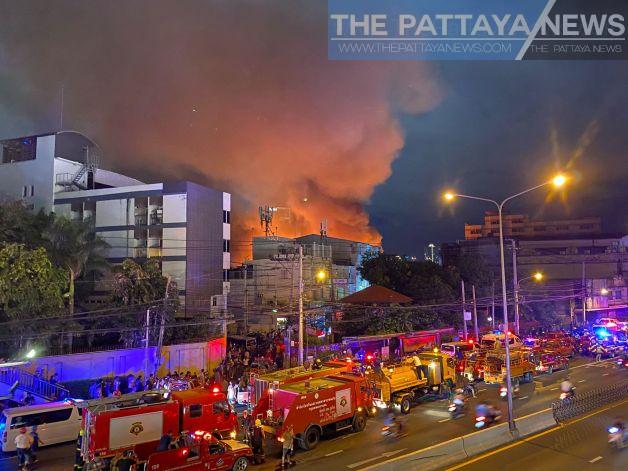 The rescue was delayed due to a narrow soi and lack of a water source nearby. Officers spent a couple of hours using 10 water nozzles to control the blaze.
Kanokwan Lamlim, Director of Thonburi District, told reporters that the fire hazard started at the community of Wat Santi Thammaram, which is densely populated.
She told the Associated reporters: "Most of the buildings are two-story wooden houses, which are easily ignited.
Seventy-five families were safely evacuated and temporarily stayed overnight at Wat Samakkhi and Wat Santi Thammaram. Three rescue staff were slightly injured while helping the evacuation.
The cause of the fire and the cost of the overall damages are still under investigation by the police.