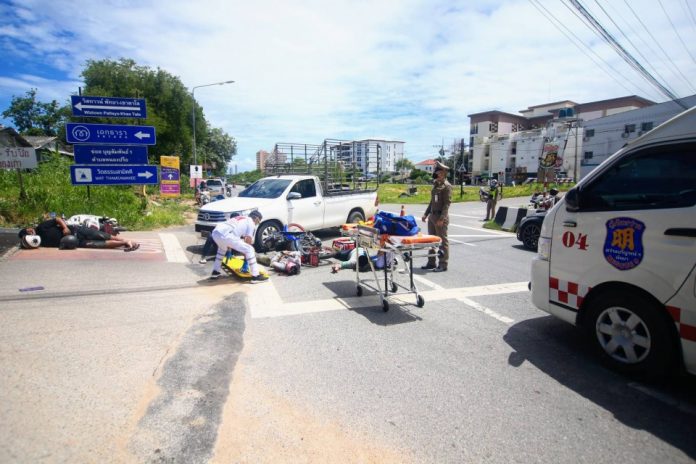 Pattaya-
A mass accident drill was conducted in Pattaya yesterday by police and emergency first response teams which aimed to warn motorbike drivers about wearing helments.
The drill was led by the Nongprue Police Lieutenant Colonel Tanyawit Mabeechot and emergency teams from Pattaya.
The drill was performed as a simulation of a mass accident on a road near a railway in South Pattaya.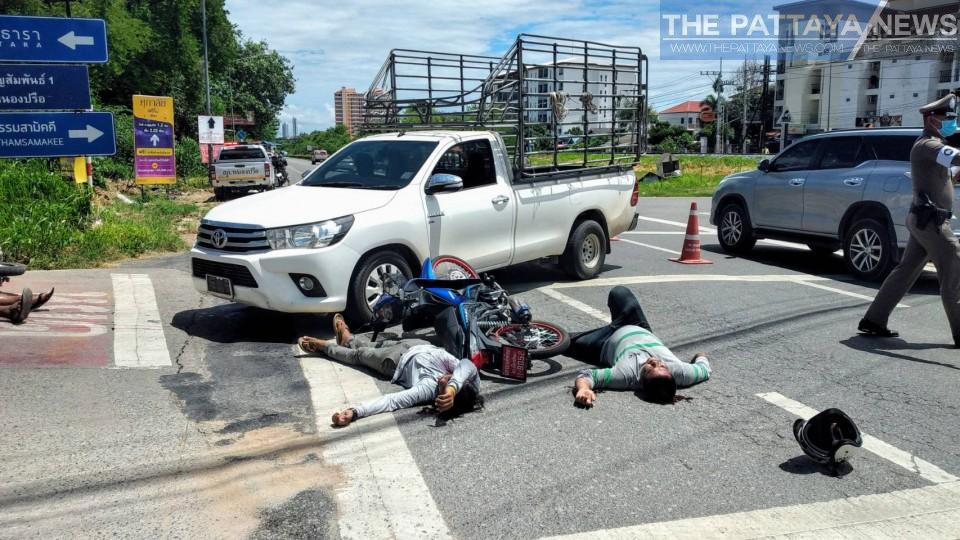 The incident involved a hypothetical accident in which a car collided with two motorbikes and in which four people, played by actors, sustained injuries.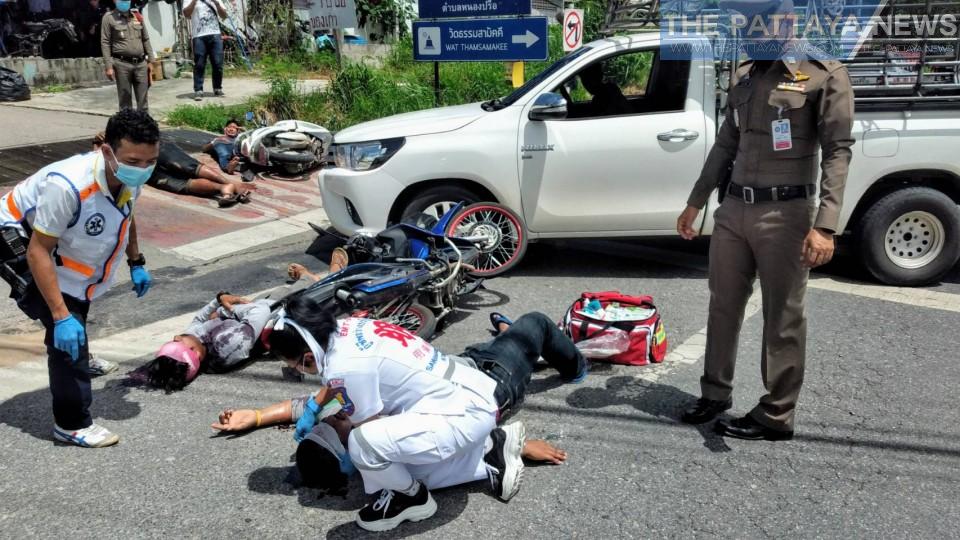 Lieutenant Colonel Tanyawit said the drill is to warn locals in the area about how important it is to wear helments and drive slowly.
Police and emergency responders were graded by supervisors on response times and proper procedures followed.