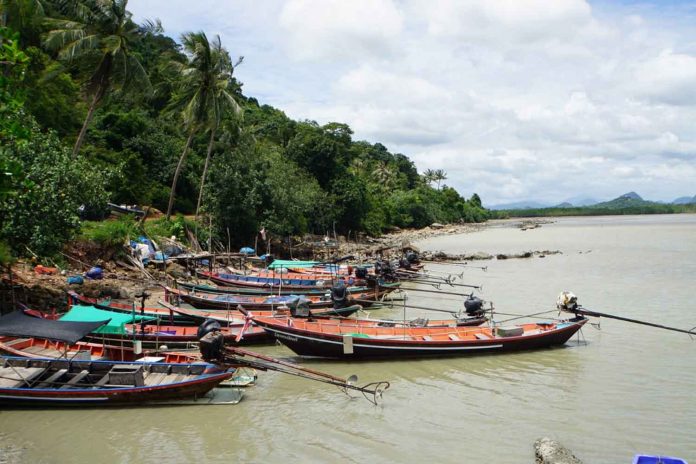 Nakhon Si Thammarat-
  A long-tailed boat carrying 8 passengers on board capsized while going on a dolphin-spotting trip in the Khanom sea, Nakhon Si Thammarat yesterday, August 10, in the afternoon.
  The boat had reportedly encountered a sudden change in the weather. The violent storm and the unexpected rise of the waves had occurred and immediately wrecked the vessel, forcing all eight domestic tourists to jump into the water.
  Six passengers with a safety vest were rescued by another boat nearby and safely brought back to the shore. One tourist was found dead while the boat driver had initially gone missing.
  Siripat Phatkul, Nakhon Si Thammarat Governor, told the reporters that he had ordered the officers to assist the injured people and look for the missing person as quickly as possible.
  The governor of the province told Associated Press: "I have assigned the Khanom District Sheriff to begin the search for the missing and to take care of the injured people in the incident. We will begin the operation as soon as possible."
Reports came in late this afternoon that the body of the captain, who was not named, was found 11 kilometres away from the incident washed up on a small island.