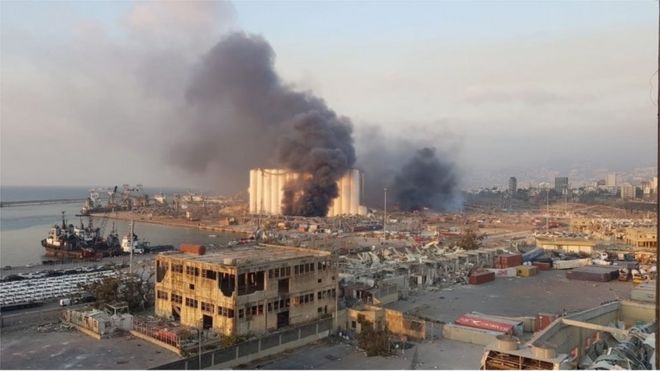 Bangkok-
The Thai Foreign Affairs Minister (and newly promoted Deputy Prime Minister) Don Pramudwinai, said today that Thailand stands ready to assist Lebanon if needed after a major blast at the port of Beirut that is still under investigation killed at a current estimate well over a hundred people and injured close to 5000 on Tuesday.
This comes as the Prime Minister of Thailand, Prayut Chan O'Cha, reached out to the Prime Minister of Lebanon, Hassan Diab and expressed his condolences earlier today.
Foreign Affairs Minister Don Pramudwinai stated that about two hundred Thai citizens live in Lebanon currently and that they were able to reach out to the Royal Thai Embassy in Riyadh, Saudi Arabia, for assistance. That embassy also has jurisdiction over Lebanon. Thailand had not heard that any Thai nationals had been injured or killed in the blast.
The Ministry of Foreign Affairs stands ready to offer aid, especially medical, if they are needed, Don Pramudwinai added.