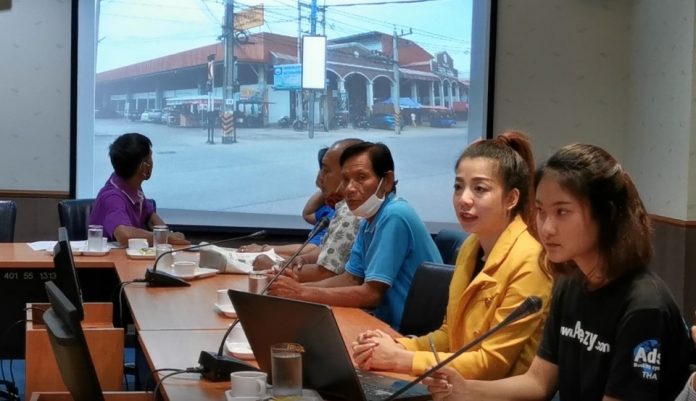 Banglamung-
Get ready Pattaya, the Nongprue area of Pattaya is installing ten sets of 5G WIFI "Smart Poles" in the local area starting this month.
A meeting yesterday regarding the installation was led by the Nongprue Mayor Mine Chiyanit and a representative from United Technology Enterprise Co., Ltd.
Ten smart pole sets are to be installed near Soi Phon Prapa Nimit, the Chalerm Phrakiet Intersection, Soi Nern Plubwarn, Soi Marb Yailearb 18/5, Suthawart Temple Intersection, The general municipality, Boon Sampan Market, Rattanakorn Market (Khao Talo), Khao Talo Plaza and opposite The Chill.
Mayor Mine told The Pattaya News "These areas have been chosen due to the number of people in the local community and for economic benefits due to the high speed technology. We are excited at the huge benefits this will have for our community especially in terms of WIFI speed and being able to keep our community safe with wireless CCTV capabilities."
"The installation is expected to start this month." He added.
"These smart poles will provide WIFI 5G, provide the general municipality with news , increased CCTV camera monitoring systems and an environmental PM 2.5 reader."