BANGKOK(NNT) – A group of farmers has submitted a report declaring the ineffectiveness of alternative chemicals recommended to replace Paraquat and Chlorpyrifos, and asking the government to revise the ban on these two chemicals, which has been in effect since 1st June.
The Federation of Safe Agriculture's Secretary General, Sukan Sangwanna has led a group of farmers to submit a letter to the Prime Minister Gen Prayut Chan-o-cha, asking for the reconsideration of the ban on Paraquat and Chlorpyrifos in farming.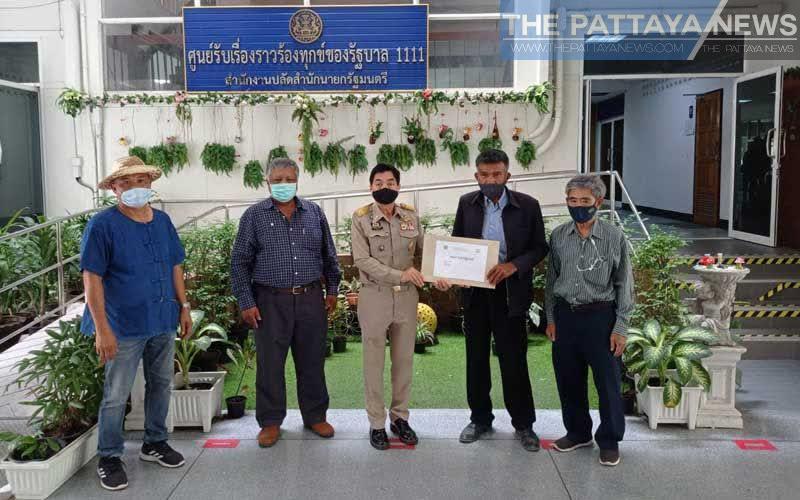 According to their complaint, the Department of Agriculture has yet to issue any management guidelines or provide alternatives to the two chemicals, only providing suggestions as to which chemicals can be used to replace the two, such as Glufosinate.
With the letter to the PM, the federation has attached a study claiming Glufosinate's ineffectiveness to kill weeds at farms of sugar cane, oil palm, tapioca, rubber, sweet corn, and maize, and its undesirable effect on crops which seem not to grow as they should.
The federation also alleges a double standard, as the government does not ban the import of farm products from countries where Paraquat and Chlorpyrifos are allowed to be used, while citing present challenges farmers are facing from natural disasters, such as flooding in certain areas. They are demanding the government and the Hazardous Substance Committee reconsider the ban, and instead impose restrictions while educating farmers on proper and safe chemicals usage.
The use of Paraquat and Chlorpyrifos in agriculture was made illegal on 1st June 2020, as per the Hazardous Substance Committee's decision. Owners of these chemicals are now required to return the chemicals to their sellers by 29th August to avoid prosecution.
The preceding is a press release from the Thai National News Bureau