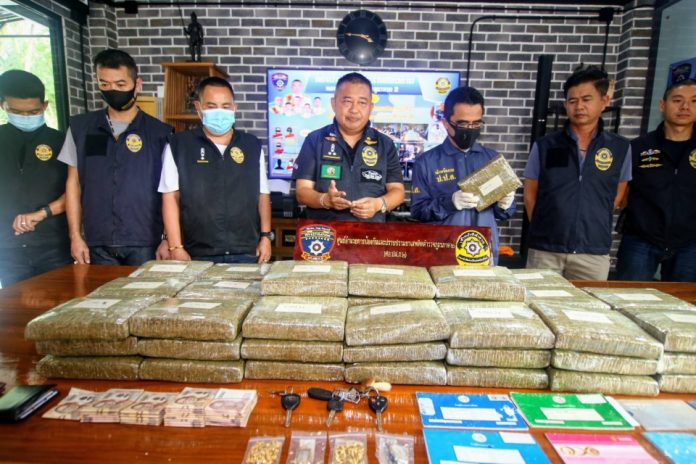 Pattaya-
The Region Two Police, which cover the Chonburi area, arrested three suspects with 107 kilograms of cannabis, amongst other illegal items, this week in Pattaya.
A news conference for the local Pattaya press this afternoon was led by Colonel Adulyaphat Taechaphonyasit of the Region Two Police.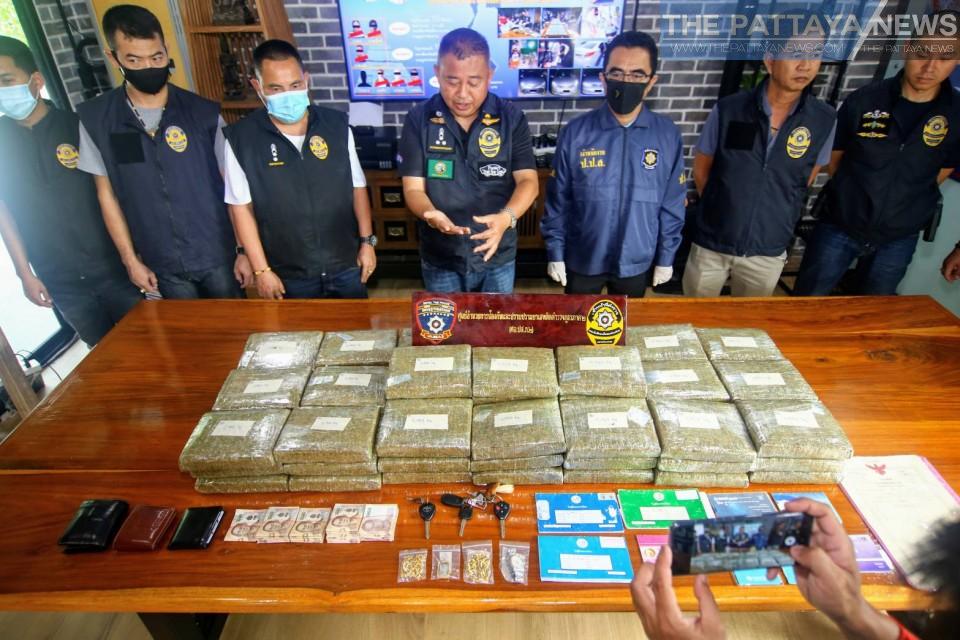 Colonel Adulayapat listed all three suspects arrested as well as a list of what they were arrested with. This follows below.
The first suspect was described as an 18 year old Thai man whose name was only given as his nickname, Max.
Police seized 31 bars of cannabis weighing 31 kilograms, 39.6 grams of crystal methaphetamine, a sedan, 277,220 baht cash and gold worth about 114,000 baht from Max.
Police described the second suspect as a Thai man named Wirat 'Boy' Kietpittaya, 53.
Police seized 10 bars of cannabis weighing 10 kilograms, a land document, and a sedan.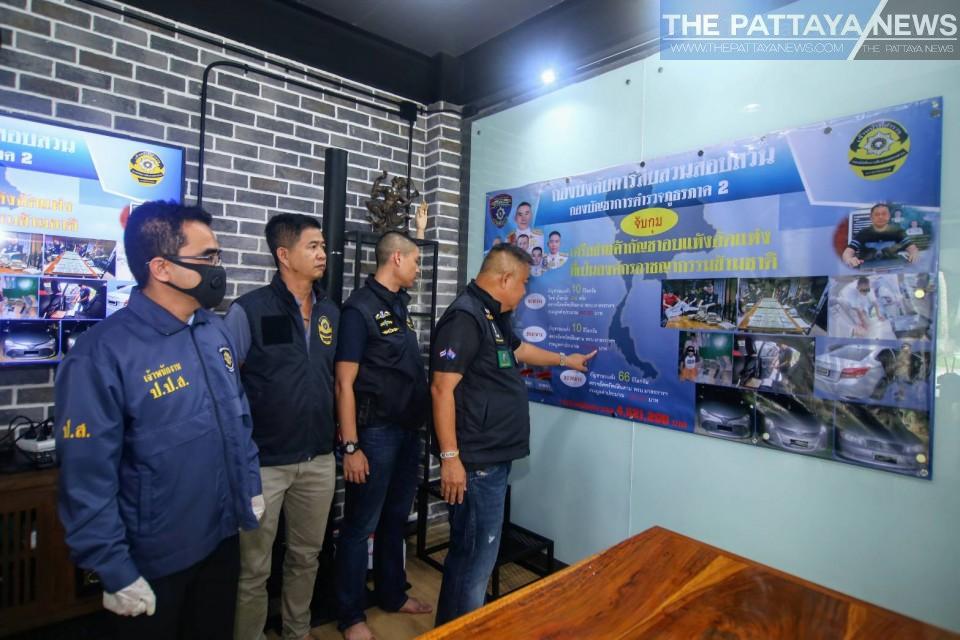 These two suspects were arrested together at a restaurant in Soi Buakhao according to Colonel Adulayapat.
The third suspect was described as a Thai man named Somkit 'Kit' Chotsadee, 49.
Police seized 66 bars of cannabis weighing 66 kilograms and two sedans from Kit.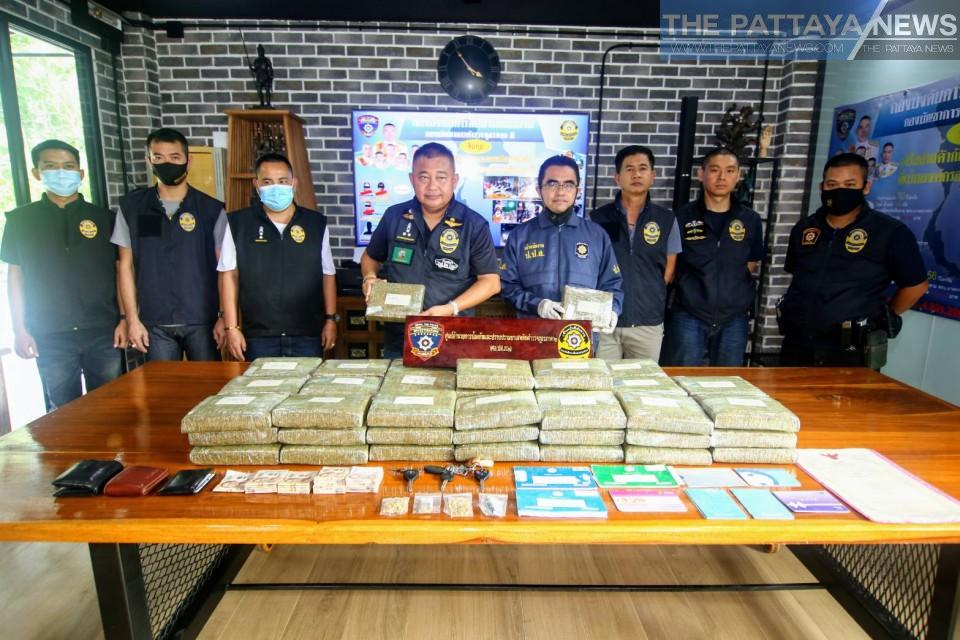 Kit was arrested on Mittraphap Road in Mueang Chonburi.
The arrests followed Region Two Police receiving a tip- off that a restaurant owner was selling cannabis to foreigners in the Pattaya area. The name of the restaurant was not given in the press conference.
Police then conducted a sting operation at the restaurant in which they arrested two of the suspects, Max and Boy.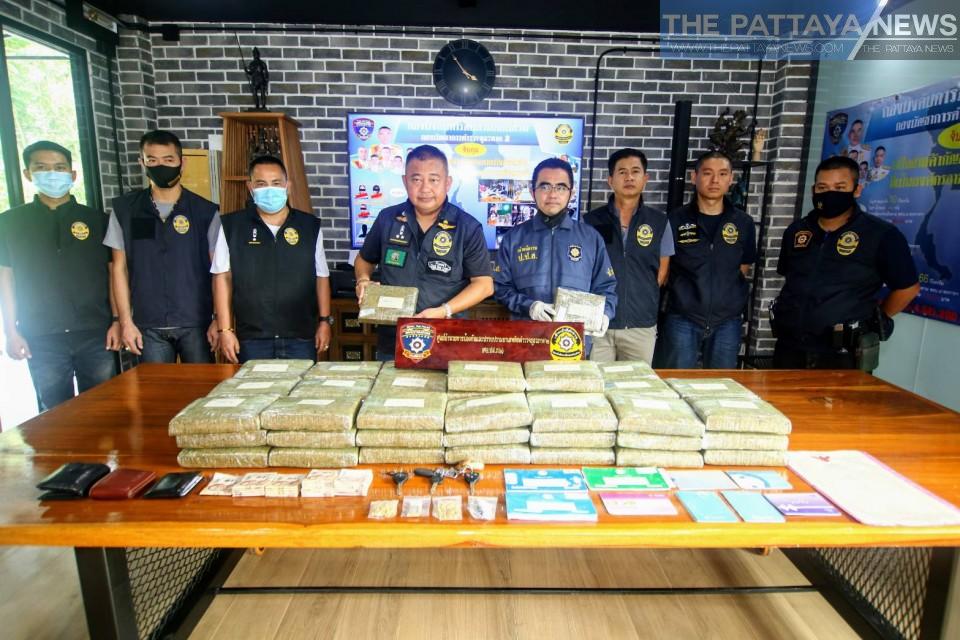 The two men allegedly admitted that the cannabis was being transported from Laos and that they had secured the product from the third suspect.
Police then arrested Kit and they are continuing their investigation to find further members of this transnational drug network. Region Two Police stated this was a major supplier of illegal marijuana to the Pattaya area.