Pattaya-
An unidentified shirtless Thai man armed with a large knife caused a public disturbance on Beach Road late this afternoon in Pattaya, ending the disturbance by cutting his own throat, but surviving.
The incident was reported by Pattaya Law Enforcement tonight and took place around 4:30 PM near Soi 1 on Beach Road in Pattaya.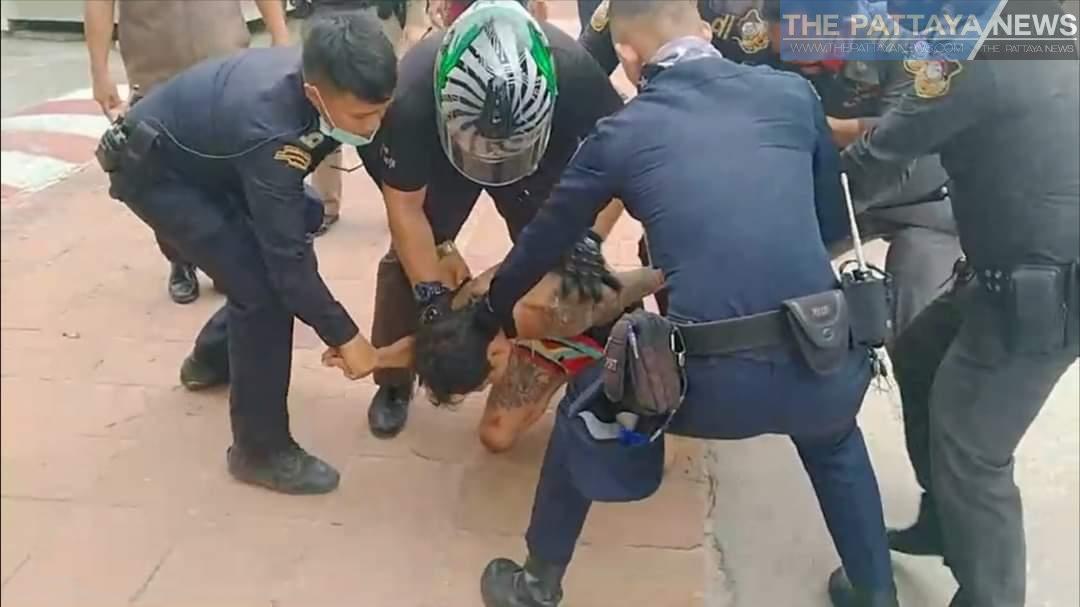 The suspect, who appeared to be in his late twenties to early thirties and was shirtless, was brandishing a long knife and threatening bystanders and staff of a nearby hotel. Reports stated he was incoherent and could have possibly been under the influence of drugs or alcohol. A video of the incident can be found below.
It took nearly a dozen officers to finally subdue the man after an extended period of time, which included the man cutting his own throat and causing self harm. According to rescue workers he will survive the injury as the cut was not deep and was rushed to a medical facility. The man reportedly had stolen the knife from a food vendor nearby.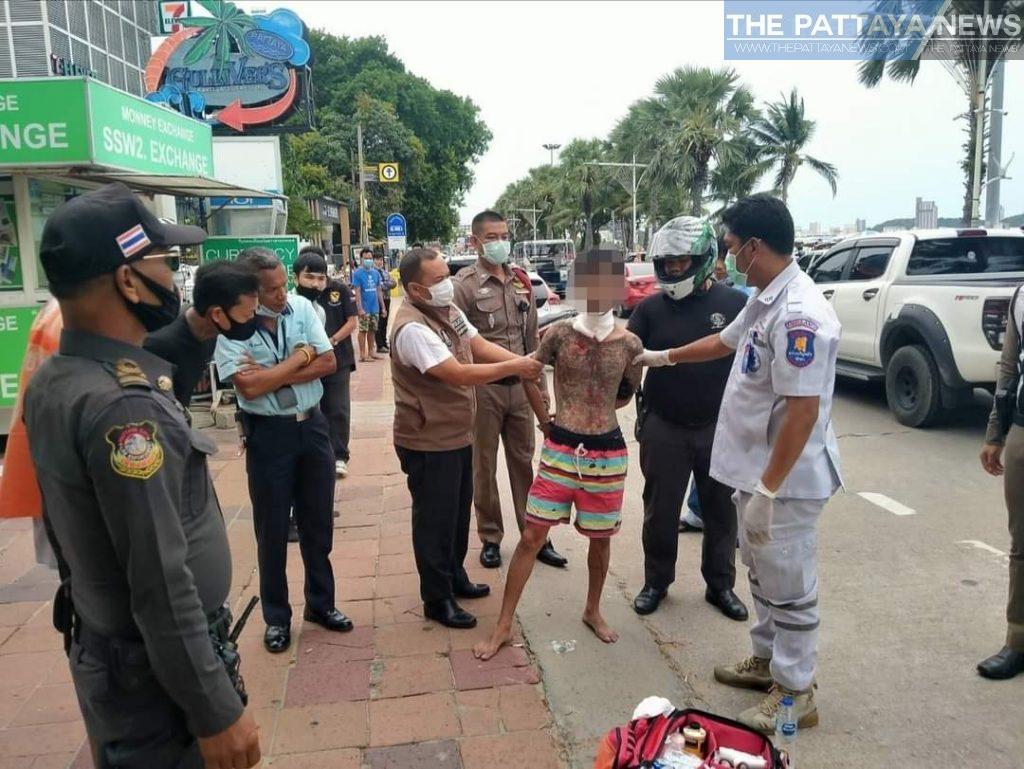 The motive behind the incident is unknown according to officers and under investigation.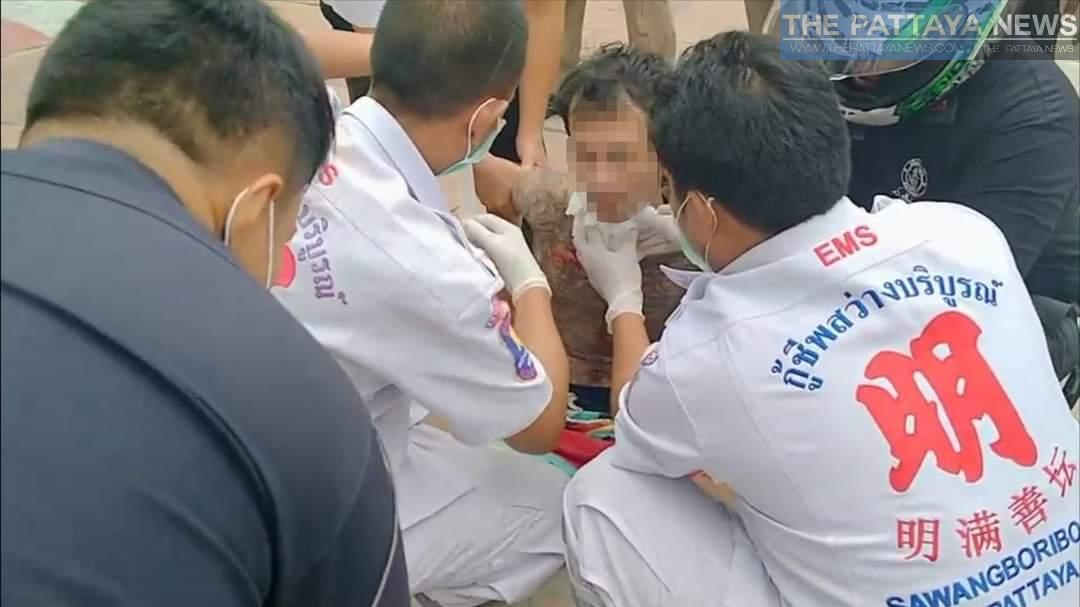 Photo credit: Pattaya Law Enforcement