Chiang Mai-
A primary witness, one of two, in the 2012 hit and run incident involving Red Bull heir Vorayuth Yoovidhya, has died early this morning in a motorbike accident in Chiang Mai.
The motorbike accident happened at 2:00 AM in Muang Chiang Mai and involved two motorbike drivers. Both men sustained injuries after the crash.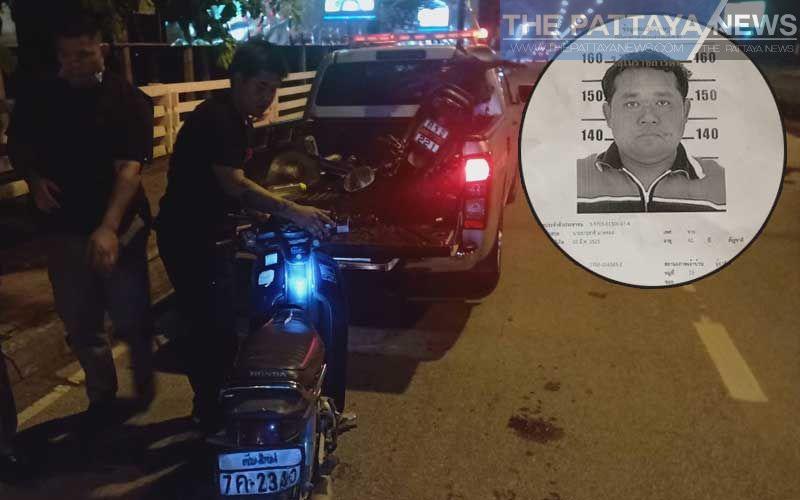 One of them, who later turned out to be a major witness in the 2012 case of Vorayuth Yoovidhya, had sustained serious injuries and was later pronounced dead at a local hospital.
His name is Mr. Jaruchart Martthong, 40, from Chiang Rai, and is one of the main witnesses in the hit and run incident involving Vorayuth Yoovidhya. The 2012 incident resulted in the death of a 47 year old on duty police officer. Vorayuth later fled the country and missed multiple court appearances. Last week, it came to light that the Office of the Attorney General decided to drop the charges in the case. One of the main reasons behind the charges being dropped was the alleged testimony of Jaruchart and a second major witness, who is still alive.
Police said CCTV footage shows that Mr. Jaruchart tried to overtake a second motorbike but failed and then lost control, crashing.
Alcohol was found in both driver's systems according to a police statement. The name of the other driver involved in the incident has not been released to the press at this time.
The death comes as a team of prosecutors are now reviewing the decision by the office of the Attorney General to drop charges against Vorayuth after public outrage. This committee is expected to release their findings by roughly August Fourth. It is unknown if the death of Jaruchart could significantly impact the case at this time, as he will now be unable to be further questioned or cross examined by investigators.
Jaruchart's witness testimony alleged that Vorayuth was not speeding during the incident, which contradicts scientific evidence according to forensic investigators at the scene of the accident.
Photo credit Naew Na. Story by The Pattaya News Team