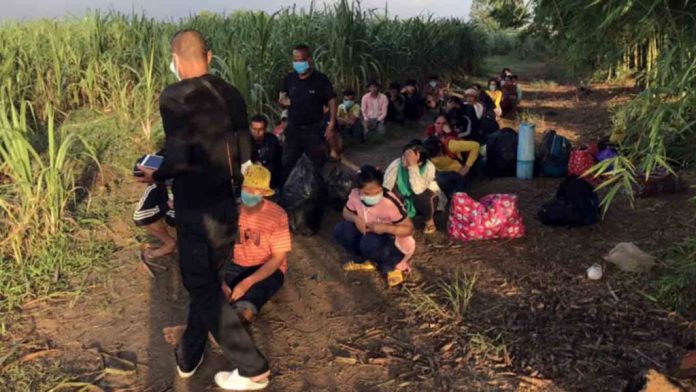 Sa Kaeo-
Twenty-six Cambodian Nationals were arrested in Sa Kaeo yesterday and accused of illegally crossing the border into Thailand.
Captain Tetchat Chalermchit, Commander of the Royal Thai Police in the Phan Suek Sub-District, reported the incident near the vilage Non Sawet Set yesterday morning. A total of twenty six Cambodian Nationals were found by patrols reportedly sneaking through the forest to attempt to make it deeper into Thailand. None of the twenty six were found to have proper passports or documentation allowing them to enter Thailand.
Thai authorities have recently seriously stepped up prevention measures to stop illegal migrant workers from entering the country. This is primarily due to concerns that the migrants could have the Covid19 Coronavirus and potentially spread the virus to Thailand. Thailand has not had a single case of the virus locally spread in over sixty days.
The twenty six illegal migrants said that most of them were attempting to return to work in the Rayong area in the farm industry. They had returned home to Cambodia during the Covid-19 crisis in March but now wanted to return to work as the situation had improved in Thailand. However, with borders still closed they were desperate to return to work as they had no money. They decided to cross the border illegally with the help of a guide who allegedly charged them three thousand baht a person. However, the guide allegedly abandoned them on the Thai side of the border and vanished with the money.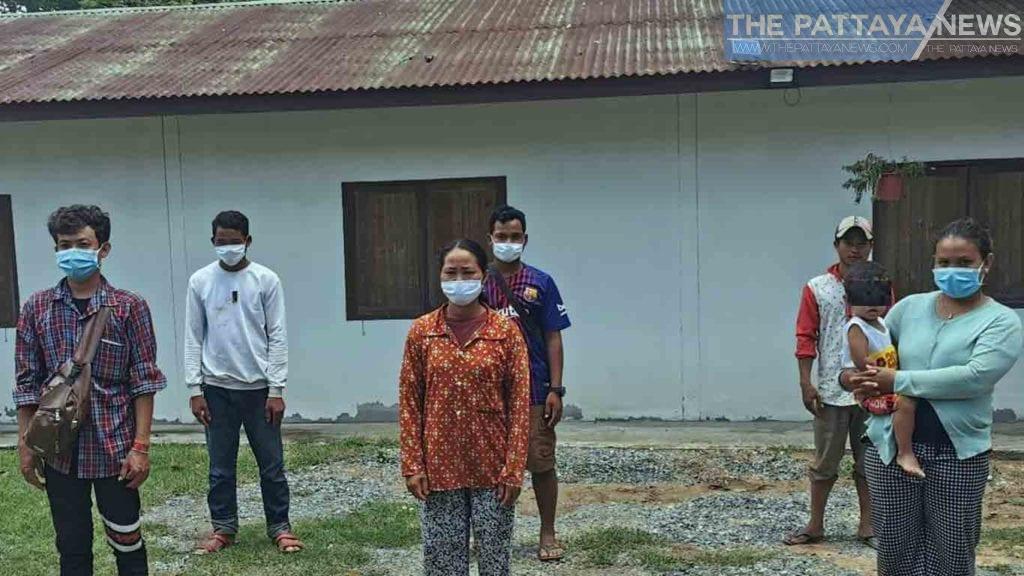 The twenty six foreign Nationals will be checked for Covid19 and then deported to Cambodia according to Captain Tetchat.
Photos: 77kaoded