Sri Racha-
A woman was found dead in shallow sea water near a public park in Sri Racha Wednesday morning this week.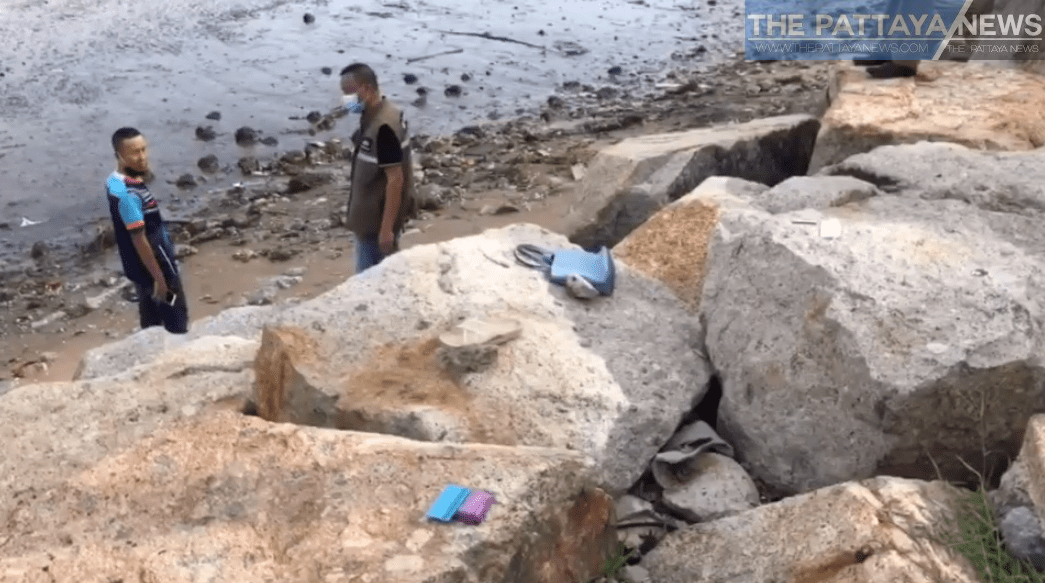 The Si Racha Police was notified of the body at 8:00 AM. They arrived at the scene to find the woman's body face down in the water in low tide
Near a rocky area nearby police found a bag and a pair of shoes. Inside the purse was one hundred baht cash and an identification card of Ms. Hom Lungung, 33, a non-national migrant from Chiang Mai. Chiang Mai has a large population of migrants who, although allowed to stay in Thailand, are technically stateless and not actual Thai citizens.
A small wound was found on her eyebrow. Police believed that her head might have collided with a rock. They believed that the woman died at least eight hours before the body was recovered.
A witness Mr. Wirat Saetae, 53 told police that he was exercising when he saw her body near the rocky area of the beach. He immediately called police for assistance.
Si Racha police are continuing their investigation and are currently working off two theories, one is that she slipped, hit her head on the rocks and drowned and the other is that she committed suicide.
SOURCE: 77kaoded, story by The Pattaya News