Thailand-
Charges against Vorayuth Yoovidhya, known by his nickname Boss, the heir to the Red Bull fortune, in a 2012 hit and run incident have been reportedly dropped according to reports in Associated Press.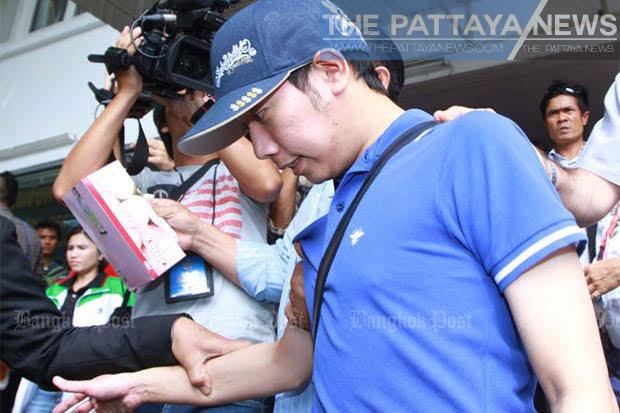 Multiple foreign and Thai sources, such as Reuters, CNN, Khaosod and Thairath have reported the news early this morning. The Pattaya News has not independently verified the news at this time.
According to reports, the Office of the Attorney General of Thailand made a decision to no longer pursue the charges against Mr. Yoovidhya in a court of law. This resulted in the Thai police reportedly dropping the charges in the case.
Colonel Sampan Luangsajjakul of the Royal Thai Police told CNN this morning that the police have followed the decision of the Attorney General's office and revoked the warrant for Boss's arrest.
Thanawut Sanguansuk, deputy head of Thonglor police station, also reportedly confirmed the revocation of the arrest warrant to associated press.
Boss, 28, had been facing charges of speeding, hit-and-run and reckless driving causing death. This relates to the 2012 incident in which Boss, driving a black Ferrari, hit a police officer and allegedly fled the scene, dragging the officer for some distance who eventually died. Boss allegedly admitted to driving the vehicle but claimed that the police officer had cut in front of him. The case caused widespread outrage in Thailand amongst many. Boss was allegedly under the influence of alcohol at the time according to reports from associated press.
Authorities claimed they had been searching for Boss, who missed at least eight court appearances, for at least five years. Officially, Boss has been missing for many years and Thai police claim they have been trying to find him.
Boss is the son of the second richest man in Thailand and the grandson of the founder of Red Bull. His father's estimated wealth is in the billions of USD.
Red Bull has not released a public statement at this time. This is a developing story.
Source: Reuters, CNN, Khaosod, Thairath