Pattaya
Two undertakers, who are real life brothers, were injured during a funeral at Banglamung Temple today when the crematorium suddenly exploded.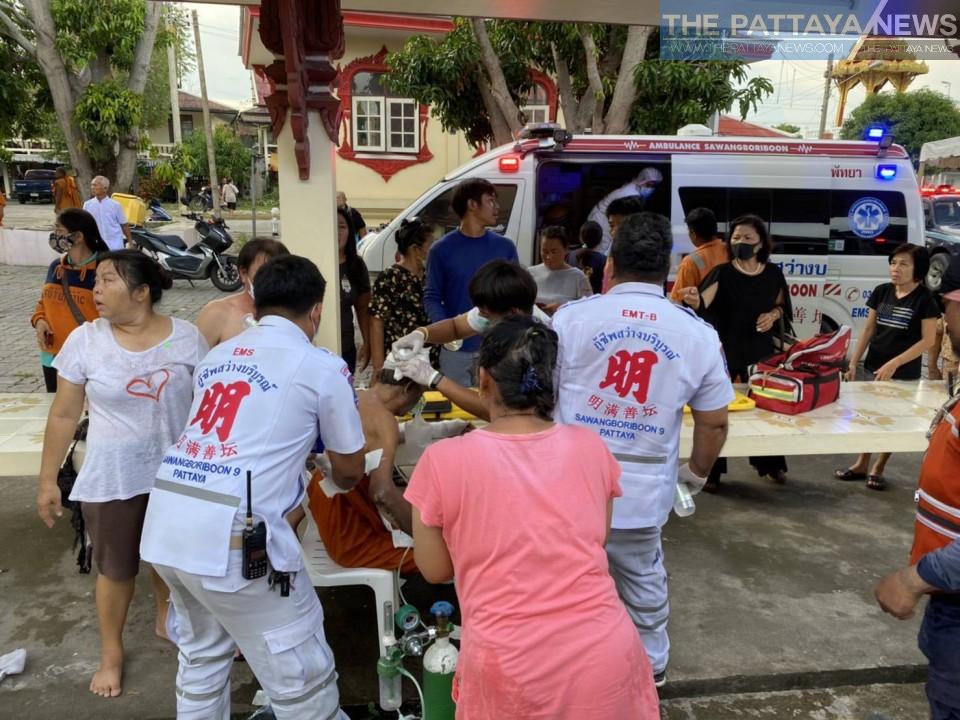 The incident took place at 5:00 PM at the Banglamung temple located in Village Number Eight in the Pattaya area today.
Two undertakers, 74 year old Rat and 63 year old Wanchai (only first names were given to reporters) who are real life brothers were both injured. Rat was seriously injured with multiple burn related wounds and injuries. Wanchai suffered moderate burns but was not as severely injured. Both were taken to nearby hospitals by Sawang Boriboon rescue staff.
The creamatorium had suffered structural damage with multiple signs of scorch marks and cracks on the foundation of the building. The body of the deceased involved in the funeral was taken to another nearby temple, Wat Chong Lom, to continue funeral rites.
Relatives of the deceased, who was not named, were gathered for the funeral. They told associated local press that there appeared to be a problem lighting the crematorium for the final steps of the funeral rites. The two brothers went to take a closer look and attempt to ignite the crematorium when the entire area exploded.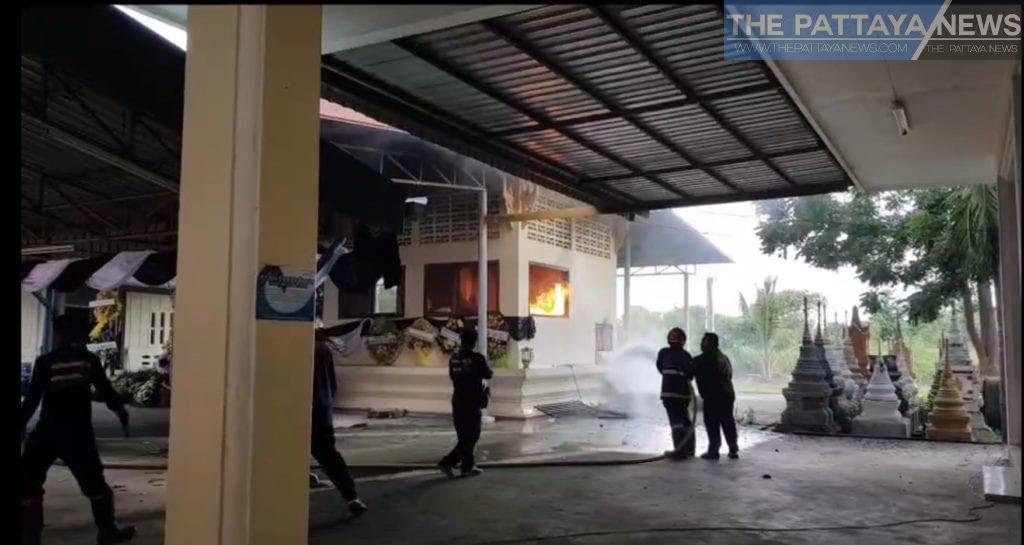 The resulting explosion caused attendees of the funeral to run for cover in panic. Other monks came to assist the two injured brothers and called for help from rescue services.
Banglamung Police are investigating the incident and have ordered the temple to not use the crematorium at this time. Engineers will be dispatched to the creamatorium tomorrow to investigate the cause of the explosion.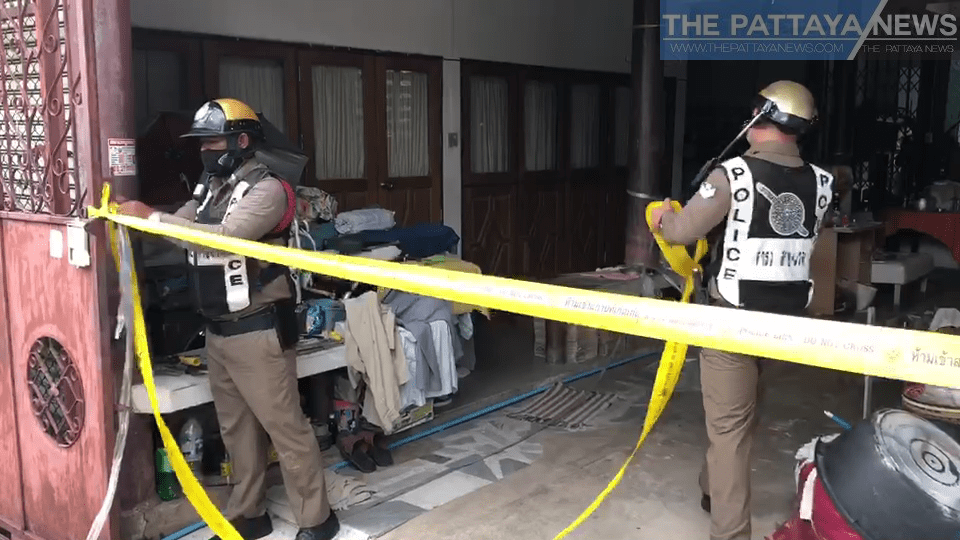 Both brothers injured remain in a local hospital overnight but are expected to recover.