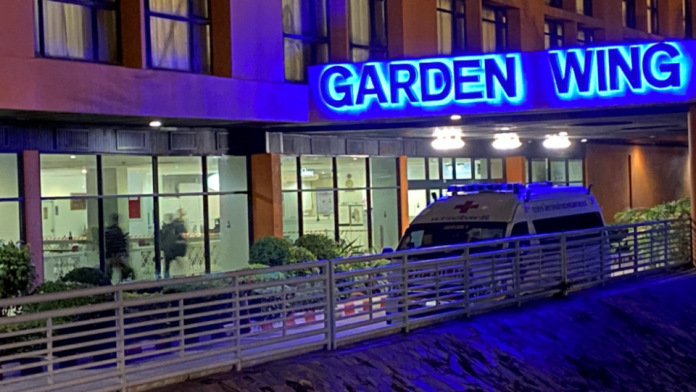 Pattaya-
A total of 151 Thai soldiers are serving state quarantine in the Pattaya area after returning from training in Hawaii, USA.
The soldiers arrived at the Ambassador City Hotel in Jomtien around 10:00 PM last evening. They will all face a fourteen day state quarantine in the Garden Wing building. Major General Yuthachai Chaiyathong confirmed the soldiers would not be allowed to leave their quarantine rooms during the stay and would be under strict rules and regulations.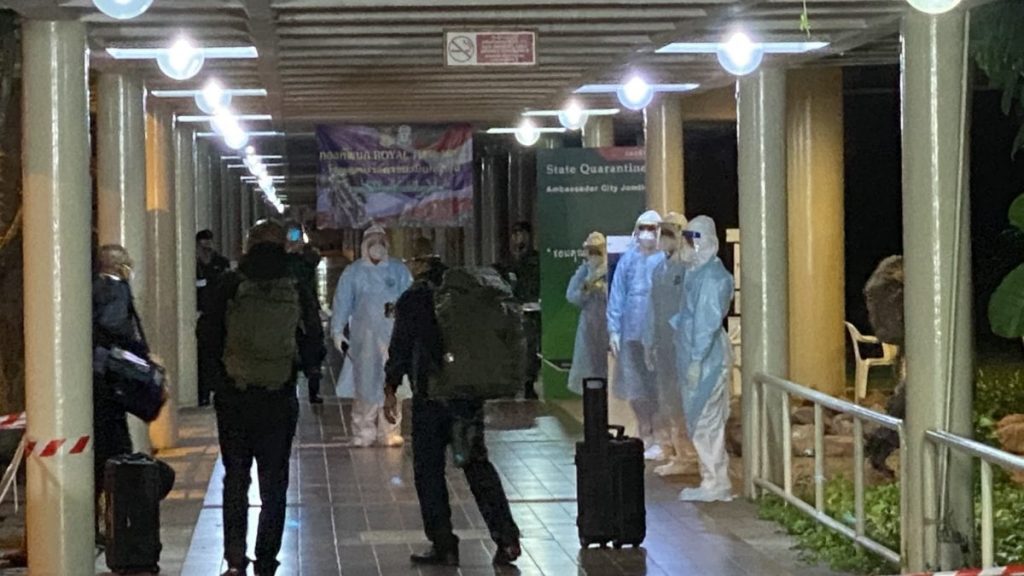 A total of eleven soldiers were taken to a nearby hospital last evening for further investigation. Ten of the soldiers reportedly had a high fever when tested upon arrival and one had a broken finger.  The soldiers face several Covid-19 tests during their quarantine stay and will have full time medical and military staff overseeing their visit.
The soldiers had spent July 1 to July 21 in Hawaii for military exercises called Lightning Forge 2020. They arrived back to Thailand yesterday evening on a specially chartered Thai Airways flight. After a through screening, they were taken to the Ambassador Hotel, submitted to more checks and then entered quarantine where they will remain, with no visitors or public interaction, for the next fourteen days. When the period of quarantine is over the soldiers will reportedly be allowed to visit their family and then return to active duty.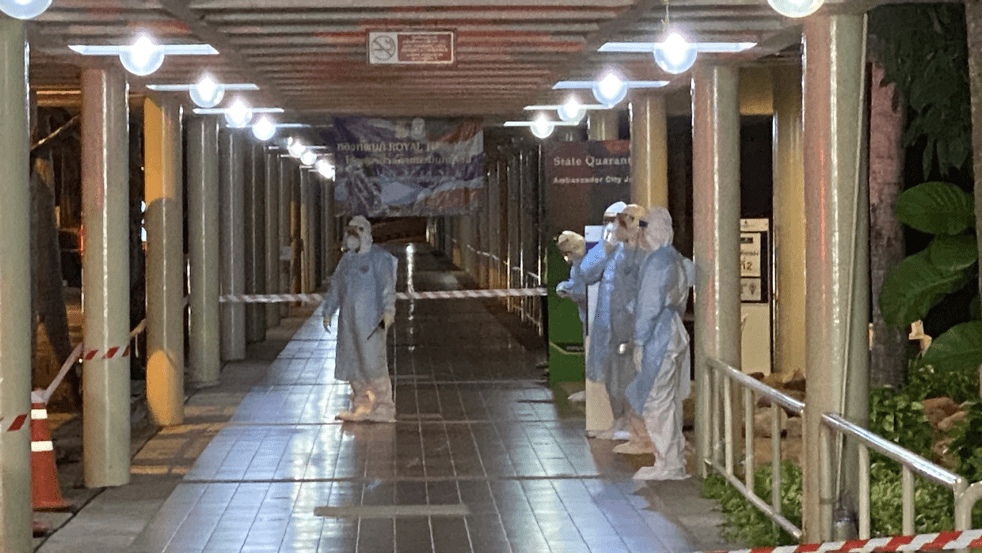 Photo Credit: 77kaoded