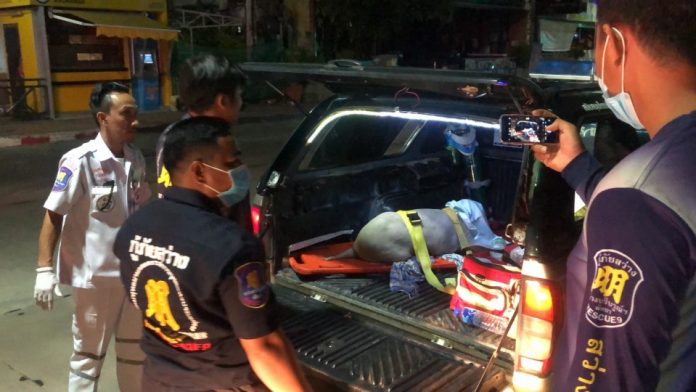 Pattaya-
A couple called rescue workers to help a seriously injured dog after the dog was hit by a car in Pattaya last night.
Rescue workers and The Pattaya News were notified of the accident at 11:30 PM near the beach.
Rescue staff arrived on the road to find a female white dog aged around nine years old and weighing about 30 kilograms.
The dog was unable to walk due to her injuries. Rescue workers took the dog to a local animal hospital for treatment.
Ms. Supanan Chaijapoh, 27, told The Pattaya News that "My boyfriend and I saw the dog was hit by a car and called for assistance."
The driver of the vehicle appeared to have fled the scene but police are reportedly looking into the incident and reviewing CCTV.