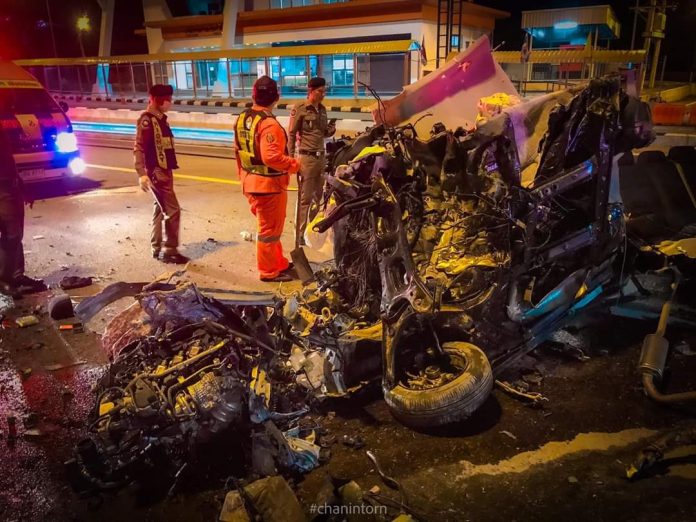 Banglamung-
A woman was knocked unconscious but survived after her vehicle crashed into a road construction area in the Pong sub-district at high speed yesterday.
Rescue workers were notified of the accident at 3:00 AM yesterday morning on the Motorway Road.
They arrived at the scene to find the unconscious woman, who was not immediately identified, stuck inside the vehicle.
Rescue staff used a hydraulic cutter to free her from the vehicle. She was rushed to a local hospital but is expected to recover from the horrific crash.
A staffer at a motorway checkpoint said the sedan was driving the opposite direction at extremely high speed before crashing into the road construction.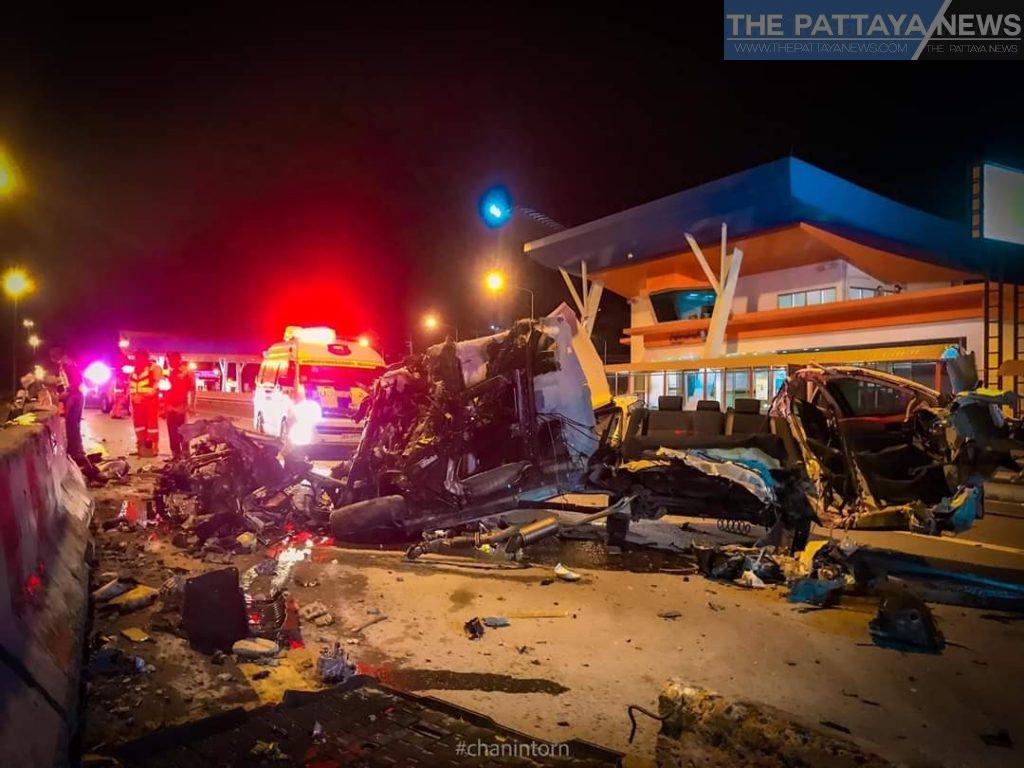 SOURCE: Chanintorn Thongpijit, story by The Pattaya News
Https://www.facebook.com/Spinster.Hitmix/posts/2171049863041815