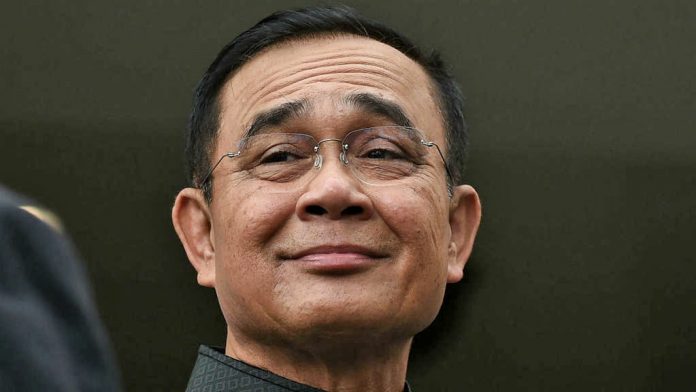 Bangkok-
In response to a proposal being approved today to extend the Emergency Decree that the Prime Minister of Thailand, Prayut Chan O'Cha, will make a final decision on later in the week, General Prayut said today at a press conference the proposal has nothing to do with anti-government protests.
The Prime Minister was referring to heated protests that took place in Bangkok, Chiang Mai and Ubon earlier this week, the largest protests since before the Covid-19 pandemic began in Thailand.
The Emergency Decree gives the Thai Government centralized and sweeping powers, allowing them to essentially order in a "top down" management style versus rely on individual provincial governors and local officials. It also provides draconian fines and penalties for those who disobey regulations or measures that are part of the decree.
Prime Minister Prayut insisted the Emergency Decree was needed to control certain aspects of the management of the Covid-19 situation, especially involving quarantining foreigners and Thais who were arriving from overseas. The Thai Government has repeatedly disagreed with critics who claim that existing disease control laws can manage the current situation in regards to the coronavirus.
Thailand has not had a single confirmed locally spread case of the virus in over 55 days as of press time.
The Prime Minister also stated he was concerned with the mass gatherings in the protests and the possibility that they could spread the Covid-19 disease through possibly asymptomatic carriers. He urged officials to "tread carefully" but respect people's rights to their opinion.
A final decision on extending the Emergency Decree another month, until the end of August, may come as early as tomorrow.