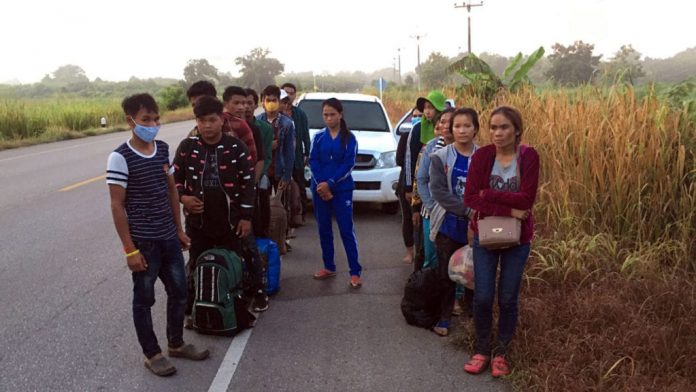 Sa Kaeo-
Multiple law enforcement and border control agencies have been stepping up their game in Sa Kaeo, arresting dozens of Cambodian nationals illegally crossing the border.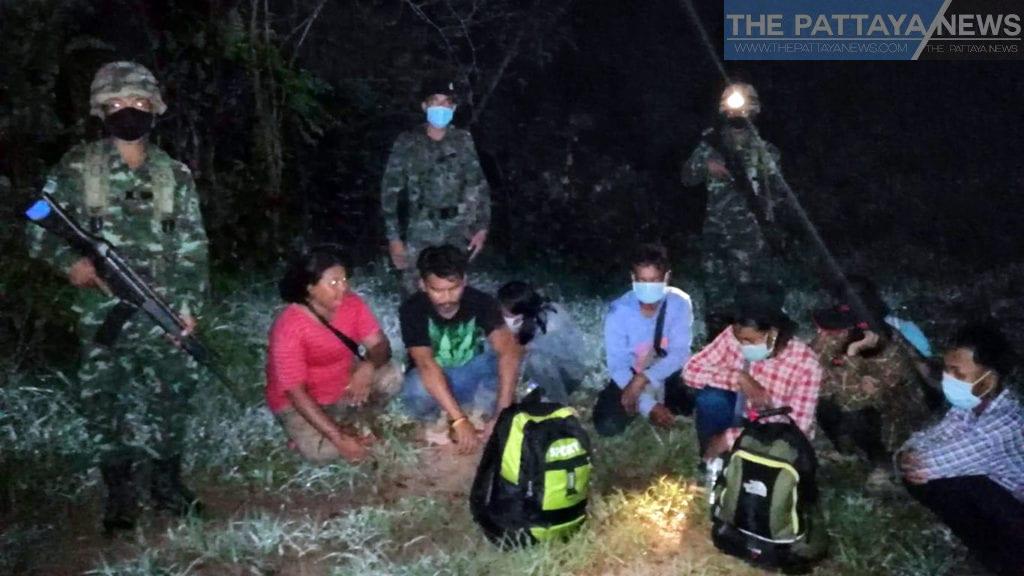 Officials in Sa Kaeo, led by Maj. Gen. Tharaphong Malakham, the commander of the Burapha Armed Forces, arrested dozens of Cambodian nationals this weekend alone.
The majority of the illegal border crossings are migrant workers attempting to enter Thailand to go to work. Thailand has kept its borders strictly closed for months due to the Covid19 situation. Deputy Prime Minister Prawit recently ordered enforcement of border crossings to be stepped up to help prevent any illegal migrants possibly bringing the Covid19 Coronavirus into Thailand.
Thailand has not had a single confirmed case of the virus locally spread in over 55 days. Cambodia has also performed well and Thailand is set to launch new measures to bring in foreign workers from Cambodia, Laos, Myanmar and Malaysia legally. However, all foreign workers must go through quarantine and proper Covid19 testing.
Major General Tharaphong said that one of the biggest areas of concern in Sa Kaeo is the Ta Prayha region. Officials have put into place road checkpoints across the region. They are also partnering with village elders and health volunteers to report any strangers in the area. Forest rangers are also working to stop illegal migrants who have resorted to taking paths through the woods to attempt to bypass border villages and checkpoints.
Tharaphong also said that officials are concentrating on stopping Thai Nationals who are complicit with the smuggling, usually being paid 3000 baht a person for successfully smuggling illegal migrants across the border and to other parts of the country. The majority of the foreign workers are smuggled to Central Thailand to various farming, industrial and construction jobs, he added.
Photo credit 77kaoded