Pattaya-
A young Indian man drowned this morning after reportedly going for a swim according to Pattaya Police.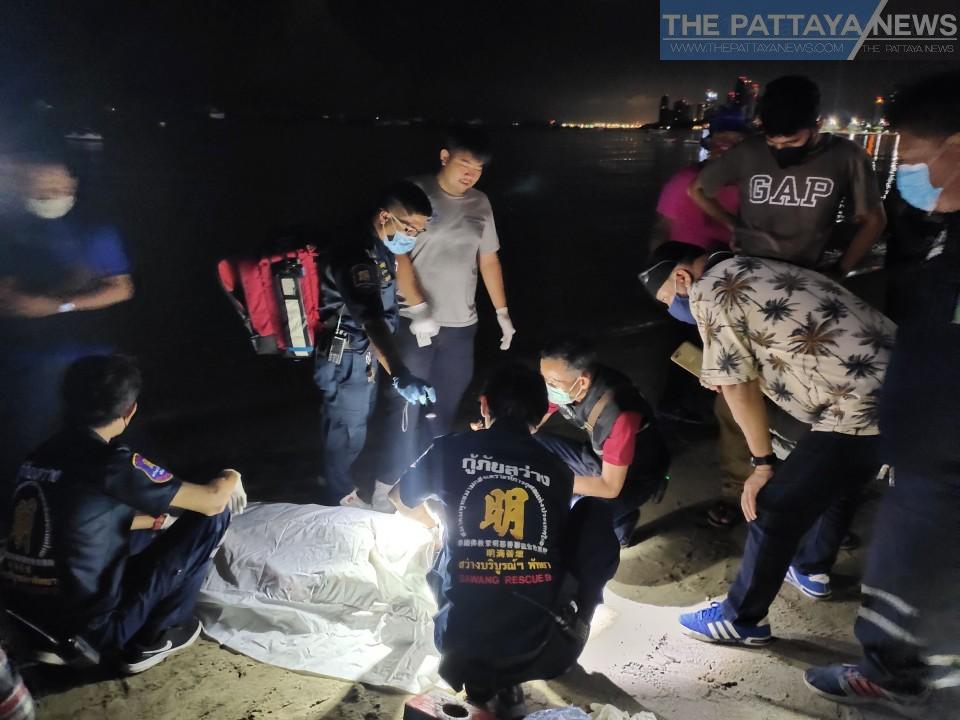 The victim, who was not named pending notification to his embassy and family this morning, died from drowning according to the Sawang Boriboon Rescue Foundation.
The incident occurred at 4:00 AM on Pattaya Beach across from Soi 13. Police Lieutenant Natthachai Iamphung, Deputy Commissioner of Investigation of Pattaya Police Station, was the first to respond to a call for assistance from friends of the victim.
The victim, who is believed to be in his mid to late twenties, had been hanging out on the beach with a group of foreign and Thai Nationals when he decided to go for a swim alone. His friends saw he vanished under the water and called for help. His body was found a short time later.
Sawang Boriboon Rescue Foundation attempted to resuscitate the man through CPR but the efforts regretfully failed. His friends stated to police that the man was a regular swimmer. It is unknown if the man had been drinking prior to the incident at this time.
The relevant agencies and embassy will be informed of the accident this morning.