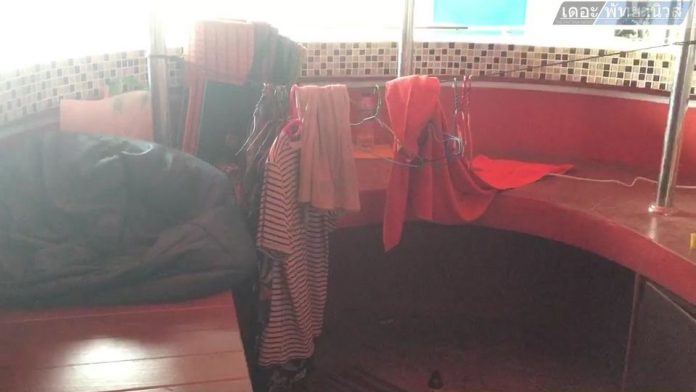 Pattaya-
EDITOR'S NOTE: There has been an update to this article and the situation of the homeless in Pattaya here.
On March 18, 2020, life changed for the immediate future in Pattaya.
As the Covid19 Coronavirus spread across Thailand and the world the Thai Government made the difficult decision to close its entertainment industry. In places like Pattaya, Bangkok and Phuket the nightlife is known worldwide and attracts millions of visitors yearly. The initial closure was for two weeks.
However, as cases rose, Thailand shut their borders, introduced an emergency decree which included domestic travel restrictions, curfew and bans on gatherings. Alcohol sales was even banned for most of April. Nearly every business except absolute essentials shut and although Thailand never had a mandatory stay at home order that is basically what happened.
Millions of people lost their jobs. An estimated fourteen million people in total were affected by the crisis across Thailand either temporarily or permanently. Food lines in the thousands formed around the city being given out by local business, individuals, charities and local government.
Now, four months later, nearly every internal restriction has been lifted. The entertainment industry has reopened and although some well known venues are making ends meet it is still difficult for many. Borders remain closed to tourists, which are the lifeblood of many places including Pattaya. As a result, the number of homeless have increased.
The Pattaya News spoke with several residents of abandoned beer bar complexes in the Soi Buakhao area this week to get their perspectives. We will not name them or the complexes at their request, although a few gave permission for their image to be used.
Dozens now live in abandoned beer bars across the city with many centered in the South part of Soi Buakhao. They come from varied backgrounds as well as age groups. Some were in trouble before the Covid19 situation but some were not.
One middle aged Thai man said he had a job in construction prior to Covid19. He was let go shortly after the shutdowns and has struggled to find a permanent job since. He said he has lived in an abandoned beer bar complex for two months while he works odd jobs and goes to food lines for money.
Another woman, also middle aged, said she used to run a beer bar as a mamasan but when the entertainment venues were ordered to close she ran out of money and lost not only her business but also her rental room. She now lives in one of the abandoned beer bars not far from her former place of work. She is trying to find a job in the reopened bar industry but said positions for mamasans are limited at this time.
Nearly all hold hope that the government will find a way to balance the economy versus controlling the virus. Without foreign tourists and lack of advanced educational backgrounds many are struggling to make ends meet. Nearly all hope the Thai Government allow tourists to return, although agree they should be subject to some form of testing for Covid19.
For now, the best they can do is hope and wait. Another resident of the complex said he had been there for several months. He admitted he previously had issues with money and substance abuse and when Covid19 hit was the last straw. He said the government offers basic support and shelter to homeless but he felt he was better off living in abandoned bars and running his life the way he can. He had previously slept on the beach but was thrown off when the beaches were closed during the lockdown period.
Thailand has had no locally spread cases of Covid-19 in over fifty days. However, the economic hit continues for many.