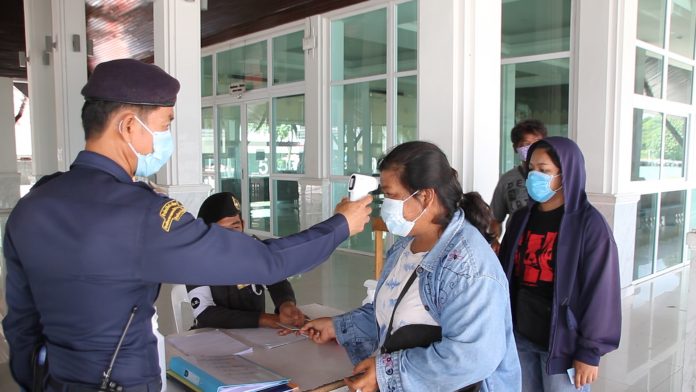 Bangkok-
The Chief of the Thailand National Security Council, General Somsak Roongsita, stated to the press that Thailand would not use two recent Covid-19 incidents that were due to government policy to extend the Emergency Decree.
At a press conference late Thursday, July 16th, 2020, General Somsak responded to growing criticism from both opposition party members to the government and on social media that Thailand would use the incidents last weekend to extend the Emergency Decree. The Emergency Decree provides the Thai Government sweeping powers that they state help them properly manage the situation with Covid-19 across the country.
Critics, however, claim that the Emergency Decree laws are not needed as current Communicable Disease Act laws are strong enough to handle the Covid-19 situation. Critics have claimed that the Emergency Decree laws, which feature draconian penalties for those who break the rules, have been used to stop protests against the government. The decree bans mass gatherings. The Thai Government has strongly denied these claims.
General Somsak stated that although the recent incidents would not be used as a reason to extend the decree, both were public health risks. He said that the CCSA (Center for Covid-19 Situation Administration) of which he is a key member had not yet made a final decision on the Emergency Decree. The Decree is currently set to expire at the end of this month.
General Somsak said that a large number of factors would need to be considered in regards to extending the Emergency Decree. He said that the decree allows a single "top down" management style and if the decree was lifted it could cause individual governor's and regions to adapt different policies than the central policy and potentially cause issues. He also said that nearly every "restrictive" part of the decree had been lifted previously, such as curfews and domestic travel restrictions, and that the decree had little effect on the average citizen.
A final decision on the extension of the Emergency Decree is unlikely to come until the end of the month, The Pattaya News notes.