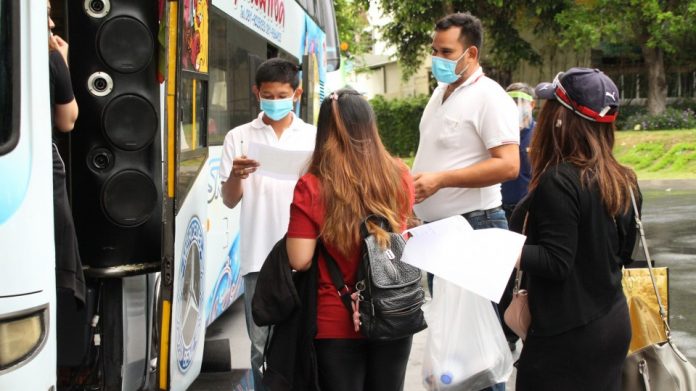 Nakhon Ratchasima-
Three people who had recently been in Rayong during the same time period that an infected Egyptian Soldier broke quarantine and went to a shopping mall have been cleared of the virus.
The three suspected cases, who were not named to the Associated Thai Press, had been announced by the Nakhon Ratchasima Provincial Health Office yesterday. However, tests concluded today that all three do not have the Covid-19 Coronavirus. The three showed symptoms of the virus, such as a sore throat and fevers, however, doctors stated they are not sick with Covid-19.
The three will receive medical treatment for their other ailments and spend fourteen days in quarantine regardless out of precaution, Nakhon Ratchasima officials told the associated Thai Press.
In addition, the Center for Covid-19 Situation Administration, or CCSA, confirmed that a woman with suspected Covid-19 symptoms in Bangkok does not have the virus but rather has pneumonia and unrelated health issues. This woman, who was also not named to the press, remains in a hospital under treatment for swelling of her limbs and her other medical issues.