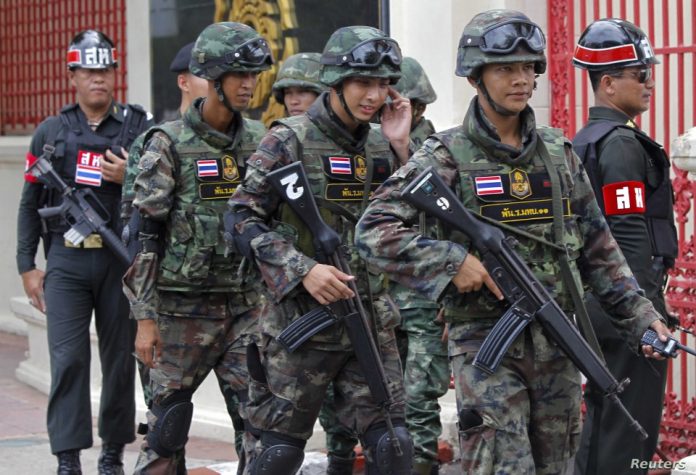 Bangkok-
A total of 151 soldiers who have been participating in training exercises in Hawaii, USA, will be returning later this month and will have strict quarantine procedures, the Royal Thai Army said in a statement.
  This follows widespread outrage on two cases of "VIP's" who were confirmed with Covid-19 earlier this week, one who went shopping while infected in Rayong and caused panic and thousands of people to be tested and quarantined for Covid-19.
The Commander of the Second Army Area, Lt. General Thanya Kiatisarn, said today that the 151 soldiers will return from Hawaii on July 22. The Royal Thai Army is coordinating with the Center for COVID-19 Situation Administration (CCSA) to decide where exactly the soldiers will serve their quarantine.
The Thai Army had initially proposed the soldiers to stay at a hotel in Nakhon Ratchasima, however this idea has been nixed due to the situation in Rayong and concern from local residents.  The soldiers are now likely to stay at a military reception building in  Suan Son Pradipat.  Lt. General Thanya added that the soldiers will not be allowed to leave their rooms for any reason during the quarantine and will not be exposed to the general public. The soldiers will also be tested before coming to Thailand.