Pattaya-
A friendly football match between the Pattaya City Police and reporters in Pattaya, including several Pattaya News reporters, ended up with a 3-3 tie.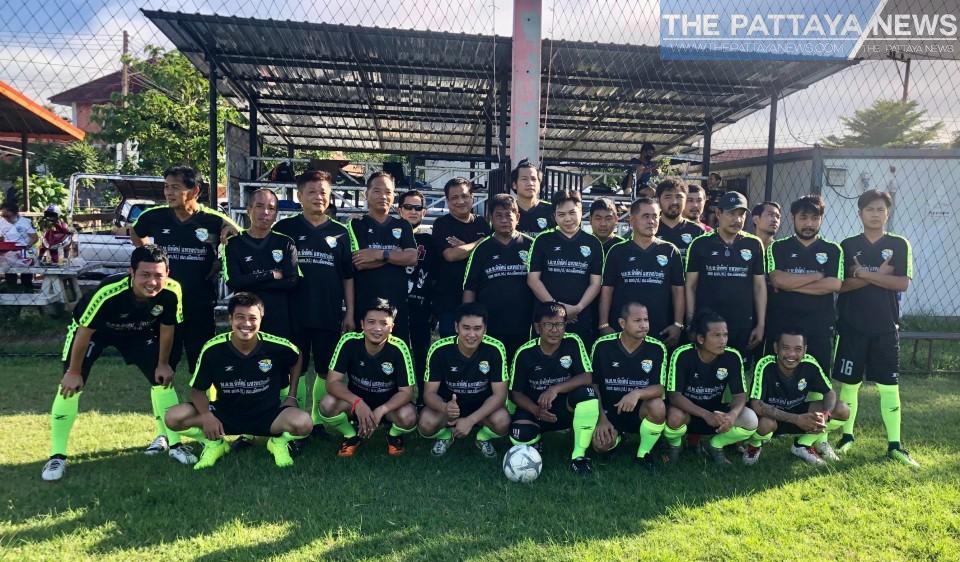 The game was held yesterday at the Esan-Pattaya Association football field between the Pattaya City Police led by Police Chief Colonel Kemmarin Pitsamai together with members of the Pattaya police committee and former members of Pattaya City versus reporters in Pattaya led by Pasak Srichang.
Several Pattaya News reporters also played led by Thai Chief Editor Bank Konba and Smart "Ross" Thongserm.
The match ended in a three to three tie. Both sides committed to playing again in the near future. The activity was designed to encourage fitness and build a closer relationship between local police and press.
A short video of some of the match action is below. Pattaya Press is wearing black shirts and green socks.