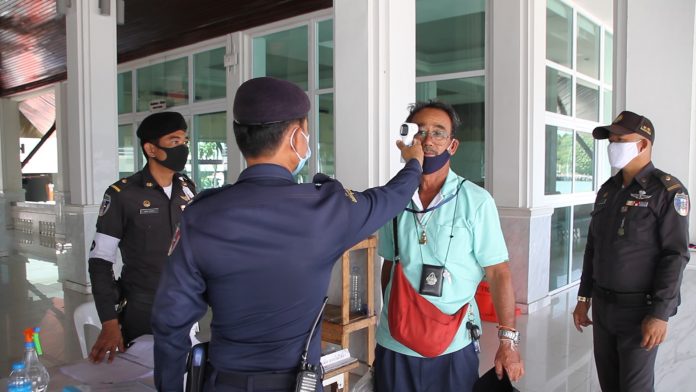 Bangkok-
The Center for Covid-19 Situation Administration (CCSA) in Bangkok, Thailand's government watchdog for the virus, has laid the blame for an incident in which an Egyptian soldier tested positive for Covid-19 and breached quarantine in Rayong, squarely on the Egyptian Embassy.
The CCSA spokesperson Dr. Taweesin Visanuyothin, stated they would also take responsibility for the incident and apologized to the Thai people in Rayong for an estimated hundreds of people having to enter a two week quarantine and closure of over ten schools. However, he laid the majority of the blame on the Egyptian Embassy, alleging they dodged quarantine on purpose for their military air crew members.
This allegation tops a 24 hour period of various agencies, companies, individuals and organizations denying blame and responsibility, which include the Dvaree Diva hotel where the Egyptians stayed, the Thai Army, The Thai Air Force, The Ministry of Public Health and U-Tapeo Airport, among others.
Dr. Taweesin explained this afternoon that the 31 man military crew had been arranged through the Ministry of Foreign Affairs and the Egyptian Embassy. However, he claimed that the Egyptian Embassy dodged normal procedures and arranged a normal hotel for the delegation at the Dvaree Diva in Rayong. Dr. Taweesin also said that the Embassy specifically had the crew fly in through U-Tapeo Airport instead of Suvarnabhumi, possibly to avoid more stringent checks and being detained at an airport hotel.
As of press time, the Egyptian Embassy has not released a public statement in response to the allegations.
Due to the incident, the CCSA cancelled eight Egyptian air force flights scheduled to bring visitors on July 17-20 and 25-29, Dr. Taweesin added.