Rayong-
A hotel in Rayong where an Egyptian soldier stayed who turned out to be infected with Covid-19 and breached quarantine has closed for at least two weeks according to their own social media accounts.
The Dvaree Diva Central Rayong Hotel announced they will be closing for two weeks and quarantining all hotel staff who were working while the Egyptian military delegation were staying at the hotel. All staff members will also take Covid-19 tests. The notice in Thai is below.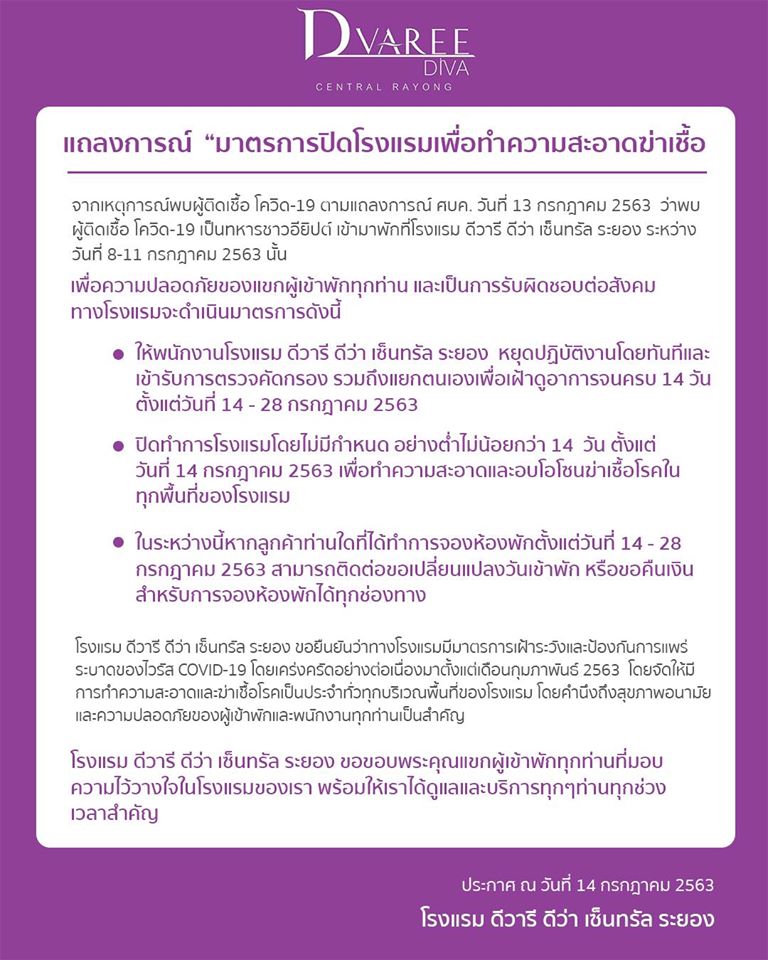 The hotel will close for at least two weeks in which the entire building will be disinfected and cleaned by professional cleaning teams, the hotel management added.
All guests who booked rooms at the hotel, which is one of the more popular hotels in Rayong, will be asked to change their bookings and contact the hotel for a full refund.
Additionally, the CEO of D Varee Hotels said in a letter that the hotel is a franchise location and not managed directly by Dvaree and they will be conducting their own investigation which may result in the hotel losing their Dvaree branding.
Guests can change their bookings here: https://web.facebook.com/DVareeRayong/