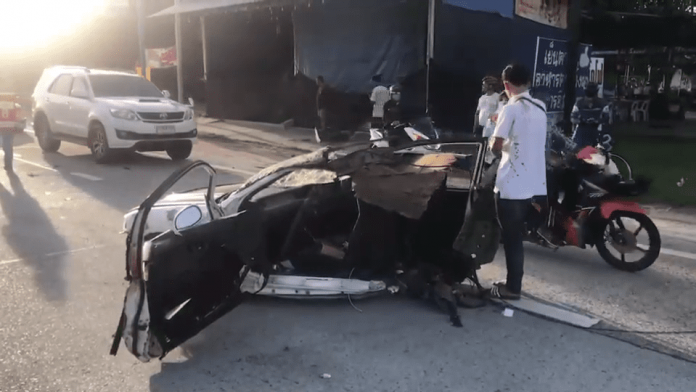 Chonburi-
A sedan was cut into two pieces after a collision with a motorbike, killing the motorbike driver in Mueang Chonburi today according to police.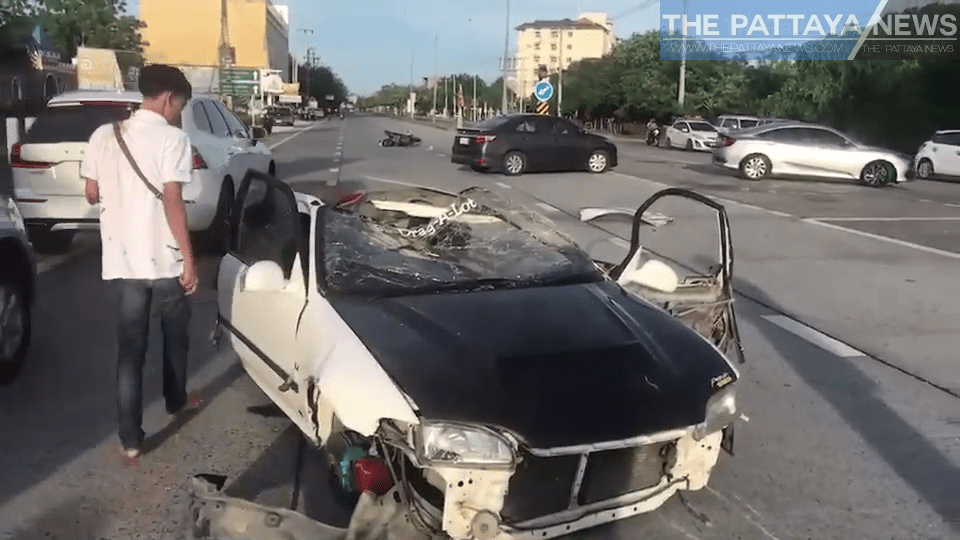 The Sanesuk Police was notified of the accident at 6:30 AM this morning on Khaolam Road.
Police and emergency responders arrived at the scene to find the vehicle involved in the accident had been cut into two pieces due to the force of the collision.
The back part of the sedan was found split near a power pole. Nearby, police found a heavily damaged motorbike.
A body of a woman was found and pronounced as dead at the scene of the accident. She was later identified as Ms. Supattra Chuui.
The front part of the sedan was further down the road and the driver and a passenger had miraculously sustained only minor injuries. They were taken to a local hospital.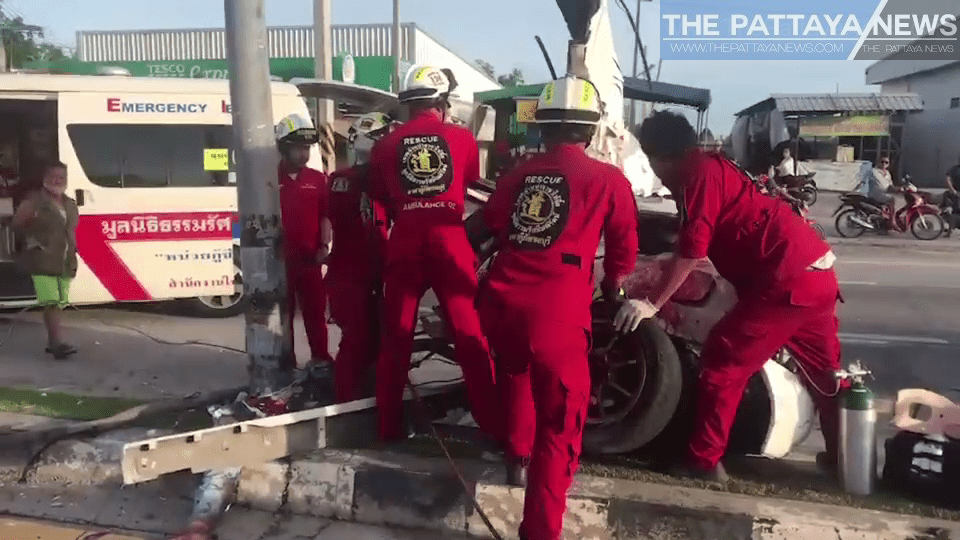 The sedan driver, 20 year old Pongpon Noppateepakanwan, claimed that he was driving 80 km/hr. He stated he was unable to see the motorbike which was taking a U-turn. This resulted in, according to him, an unavoidable collision.
At this stage, Mr. Pongpon is facing charges of reckless driving causing a death. Additionally, Sanesuk police will review the CCTV from the accident.