Chonburi-
The Region 2 police have seized in total 334 illegal firearms, 1,356 bullets, five bombs and arrested 291 suspects in a crackdown this month across all of Region 2 in Thailand.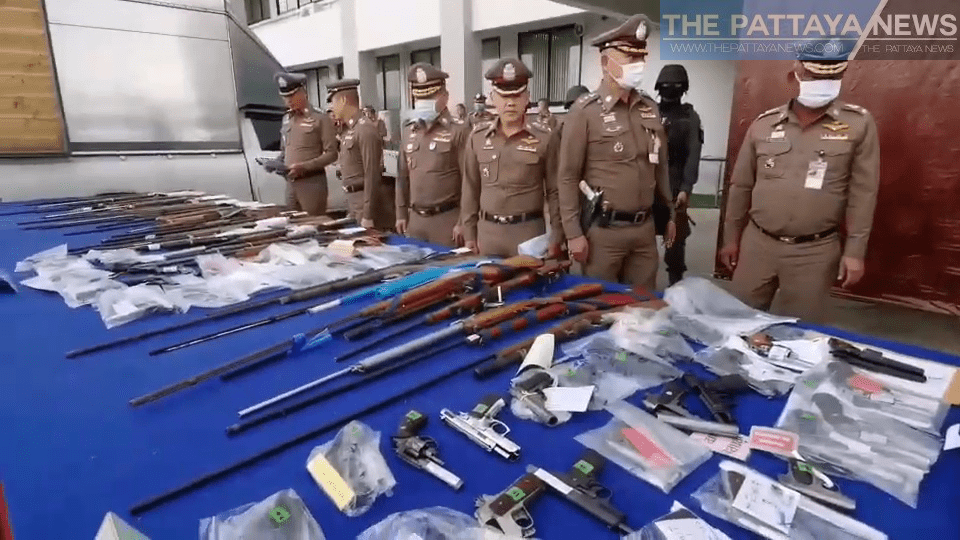 The news was released to the press at the Region 2 headquarters based in Chonburi and was led by the Region 2 Police Commander Lieutenant General Montri Yimyam.
In the period between July 3- 9, Region 2 Police, which comprises of eight provinces; Chanthaburi, Chachoengsao, Chonburi, Trad, Nakhon Nayok, Prachin Buri, Rayong and Sa Kaeo, seized 334 firearms, 1,356 bullets, five bombs with 291 suspects.
Lieutenant General Montri said they have a mission to get rid of illegal crime in the country and have been working continuously towards this goal. Firearm related incidents have been rising recently, he added, and this was a major step to make the streets safer.