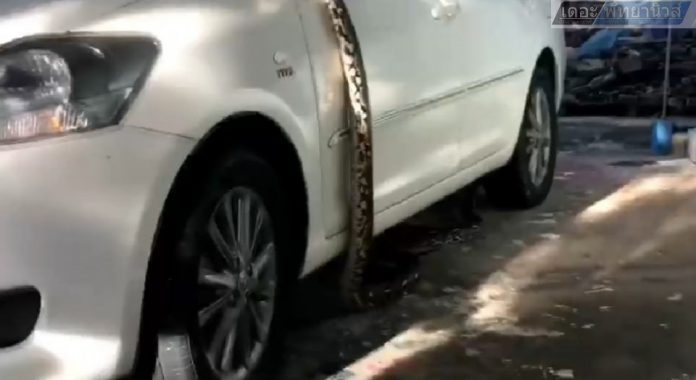 Chonburi-
Rescue workers removed a four meter long python from a sedan in Mueang Chonburi yesterday afternoon.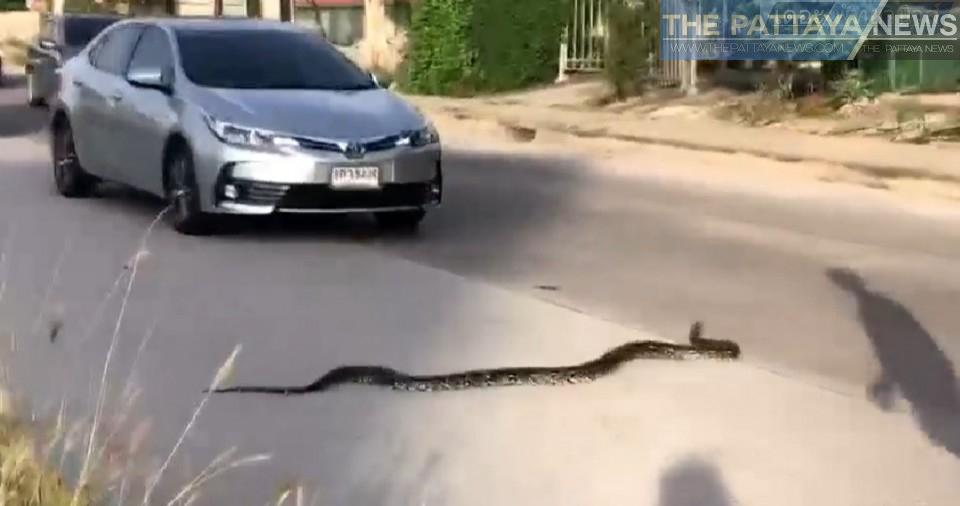 Yesterday, on Bypass Road in Nong Mon, Huay Kapi, a local resident, who wasn't named to The Pattaya News, noticed the snake in the middle of the road and helped stop traffic to let the python safely cross the road.
After that, the python moved into a personal vehicle which was parked at a house nearby.
Rescue workers and a professional snake handler were called to assist in the removal of the python. Some parts of the sedan had to be dismantled in order to reach the snake, who had slithered deep into the vehicle.
It took about two hours to remove the four meter long python from the sedan.
The python has been released into a nearby forest and was healthy and in good condition, according to Chonburi rescue staff.