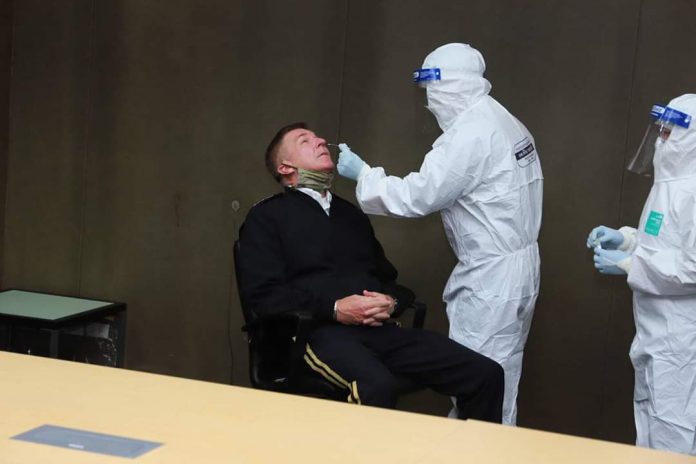 Bangkok-
A six member USA diplomatic delegation led by US Army Chief of Staff General James McConville will meet his Thai counterpart, General Apirat Kongsompong, and Prime Minister Prayut Chan-O-Cha over the next two days in a tightly controlled visit.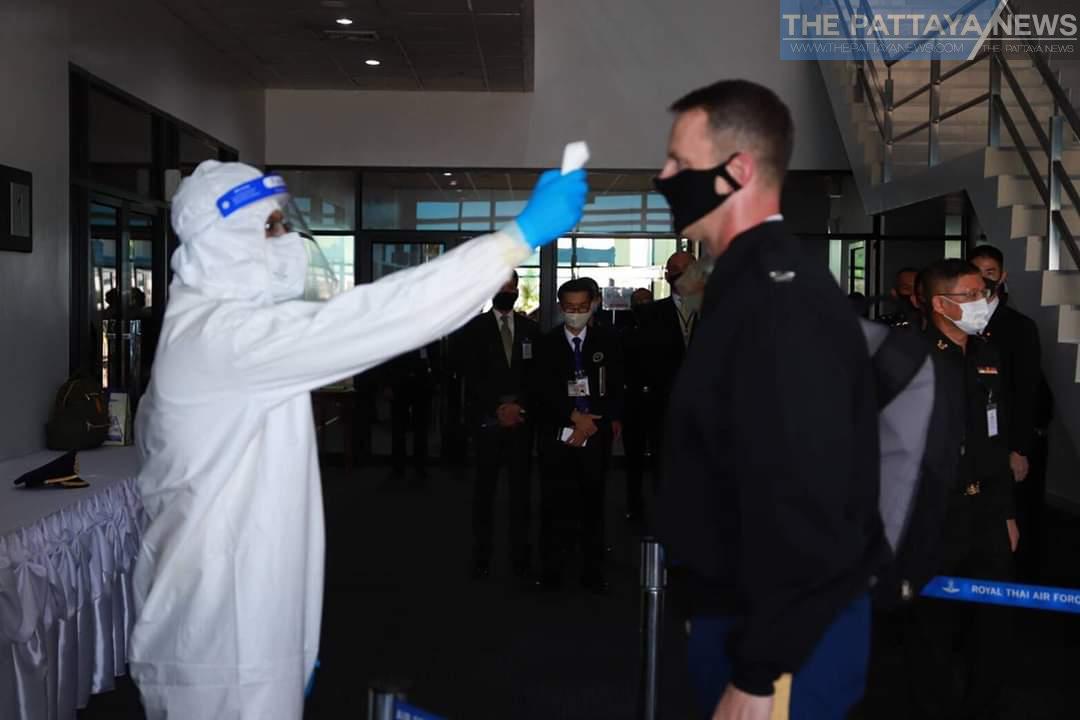 This is the first official diplomatic and foreign visit since the Covid-19 crisis began. Although the delegation will not face a mandatory fourteen day quarantine on Thai soil they are facing multiple precautions and checks to ensure they do not have the Covid19 virus. Critics have been overly negative about the visit on social media, complaining about alleged double standards.
According to both the Thai Government and US officials, the delegation did a fourteen day quarantine in America before taking Covid19 tests and then flying to Singapore. They faced an additional Covid19 test in Singapore then flew to Thailand. The photos above, released with permission by the US Army and the Thai Ministry of Public Health, show another Covid19 test being given this morning in Thailand to the delegation.
The six member delegation will only be allowed to travel privately to their set meetings and preset agenda and will not be allowed to use public transportation or visit public places. They are using masks at all times and will be accompanied by health officials. They face an additional Covid19 test before leaving.
The exact purpose of the high level meetings has not been revealed, although General Apirat strongly denied rumors on some media that the discussion would be about building a US Military base on Thai soil, calling the rumors fake news and potentially dangerous diplomatically.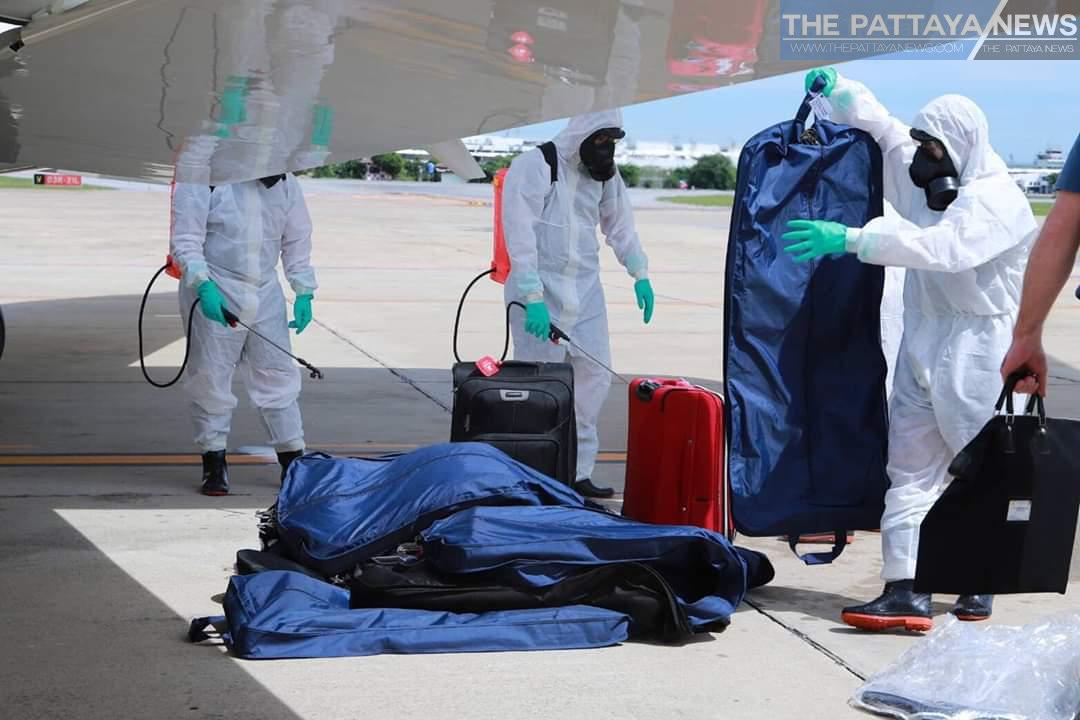 The precautions and procedures used for this visit will form a permanent guideline for future delegations and diplomatic visits, the Ministry of Public Health added.
Thailand has had no confirmed or recorded cases of locally spread Covid-19 in over forty days and are taking significant precautions to avoid a second outbreak in the country, currently deemed low risk and "safe" from the disease.