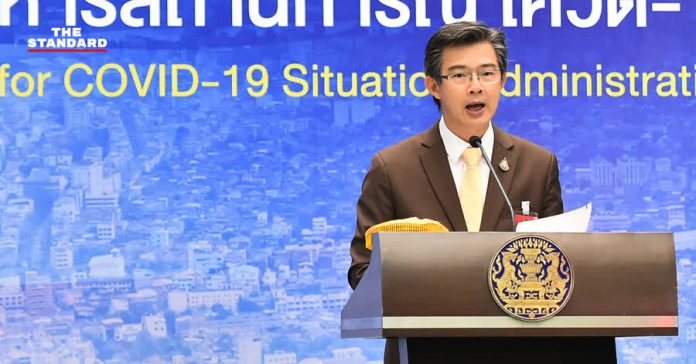 Bangkok-
A top Thai doctor who is the Director-General of the Disease Control Department, or DDC, along with the Center for Covid-19 Situation Administration, or CCSA, have put out fresh warnings to Thai residents this week, warning the country is letting their guard down against Covid19 too quickly.
Dr. Thanarak Plipat, Deputy Director-General of Thailand's Disease Control Department, spoke on social media earlier this week stating he was deeply concerned with actions he was seeing from the Thai population.
Thanarak said that over the recent four day weekend for religious holidays pictures were widely circulated over social media showing Thai people in large gatherings with little social distancing or masks in places like beaches, temples, entertainment venues and other locations.
Thanarak also added that many stores and businesses were letting their guard down, feeling relaxed because the country has no confirmed or recorded cases of the virus in over forty days that were locally spread. He pointed to counties around the world having a resurgence and warned that Thailand was not invincible, regardless of border closures and strict measures on who could enter the country. He referred to parts of Australia that just reentered a six week lockdown.
Dr. Taweesin Visanuyothin, the spokesperson of the CCSA, seemed to agree with the statements, referring to the fact that an estimated three thousand illegal border crossings had taken place last month. Thailand was being very strict on border control but there was still risk from migrants desperate to find work in the country.
Both doctors believe that Thai people should still be avoiding crowds, wearing masks at all times which they say have been slipping drastically and washing their hands. The CCSA has stated on several occasions that they understand people want to return to their normal lives but the risk was not over with the virus raging around the world still.