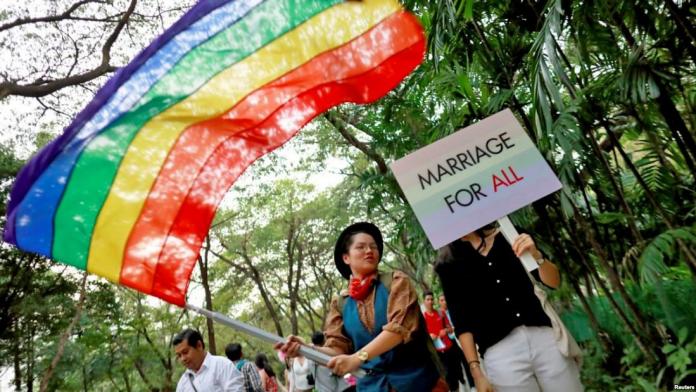 Bangkok-
The Thai Cabinet officially endorsed a bill this afternoon that, if approved by the House in a formal vote, will permit civil partnership registration of same-sex couples in Thailand, as well as various legal amendments improving the rights of same sex couples.
The bill defines civil partners as couples born with the same sex. One of the two partners must have Thai nationality and both consenting couples must be over the age of seventeen years old.
Some of the rights the proposed bill includes:
-Equal rights to jointly held property and assets
-The right to adopt children, as long as the decision is agreed upon.
-When one partner dies, the other as the same rights as a Heterosexual couple, in accordance with Civil and Criminal Thai law.
– Courts with jurisdiction over family cases will be able to consider civil partnerships
If approved by the House, this is a major step forward for the LGBT in Thailand, who have been fighting for more rights for same sex partners for many years in the country. It is not clear when the exact vote by the House will be to potentially finalize the bill.