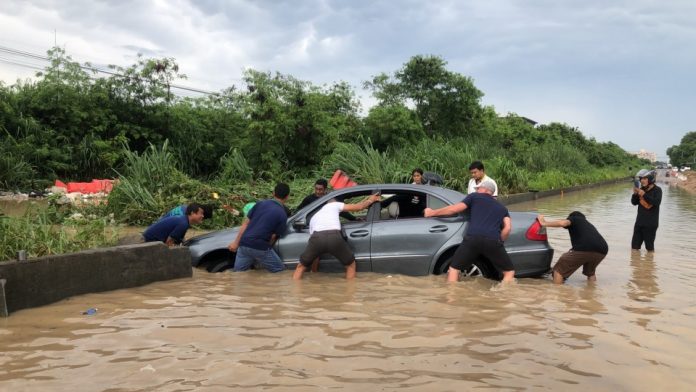 Pattaya-
A mother and her son have been rescued after their vehicle became stuck in a flash flood in Pattaya yesterday afternoon.
The rain hit around 2:00 PM and lasted for about two hours yesterday.
Read more about the previous story HERE.
https://thepattayanews.com/2020/07/07/flooding-and-rain-paralyze-pattaya-roads/
Her black sedan was stuck in a flash flood near the railway road and Soi Khao Talo in which the water level reportedly almost hit its roof.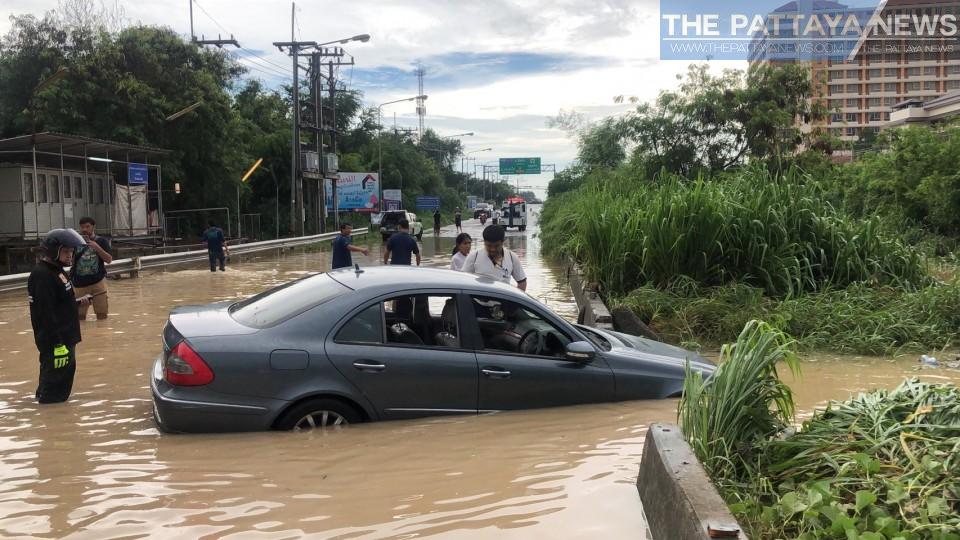 The female driver, Ms. Sukanya Rueangsawat, and her son were safely rescued with help from local residents and traffic police. A video of the incident is below:
She told The Pattaya News that the flash flood had immediately swept her vehicle a ways down the road. Additionally, her car door could not open.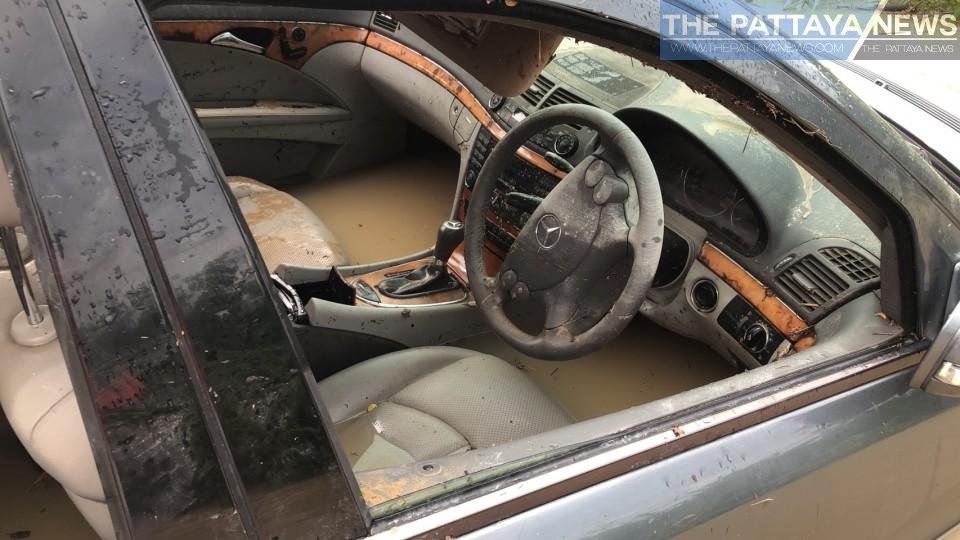 Mr. Chanwit Poechaicub, a staffer at a wastewater treatment plant company nearby told The Pattaya News that he first saw the incident. He broke a glass window on the vehicle before pulling the woman and the boy out from the sedan.