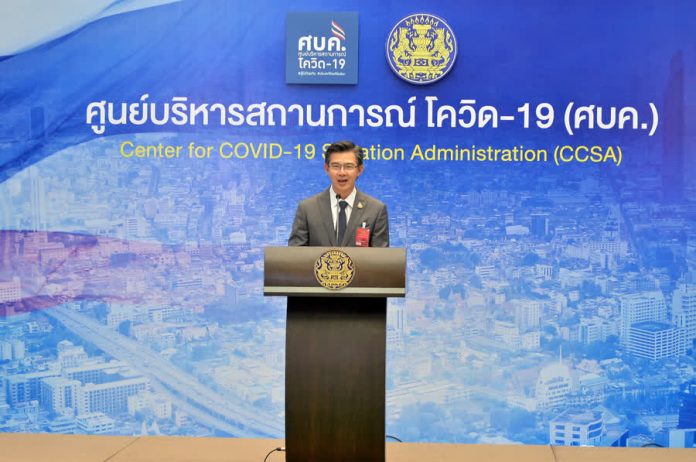 Bangkok-
The Center for Covid-19 Situation Administration, or CCSA, announced today that zero new confirmed locally spread cases of Covid-19 were recorded in the past 24 hours, a full week after Thailand entered the so-called "Phase 5" which allowed re-opening of bars, nightclubs and schools in the country among other "risky" venues.
Thailand has not recorded a confirmed case of Covid-19 in the country in over forty days that was locally spread, recording only imported cases from Thai nationals being repatriated from overseas.
This has led to members of the CCSA, and Thai Government, stating that they so far were feeling more confident that no cases had arisen from the nightlife or school sector, both which had the government deeply concerned.  Both schools and entertainment venues had a series of strict rules and regulations to follow but officials were well aware that children wanting to play and adults who were intoxicated were less likely to follow social distancing rules, which were both major reasons both were scheduled for the very end of a two month long re-opening process after the country originally began locking down in mid March.
Guard Cannot be let down, says CCSA
The CCSA, however, has continued to say that the country cannot let down their guard as the Covid-19 virus is still increasing in many countries and areas and some places, such as Melbourne in Australia or several states in America and as a result are re-introducing lock-down procedures after new clusters of infections broke out. A major concern of the CCSA is potential undocumented immigrants crossing the Thai land borders without permission and potentially spreading the virus.
Thailand is currently working on how to safely allow certain countries citizens to visit the country in "travel" bubble deals while preventing a second breakout in the Kingdom, stating to the associated Thai press that Thailand would be "devastated" if the country had to re-enter a costly and long-term lock-down that saw food lines in the thousands in many parts of the country, especially tourist driven Pattaya.