Pattaya-
Pol. Lt. Gen. Somphong Chingduang, Deputy Director of Immigration Bureau, along with other immigration officials in Bangkok announced that based on a tip seventeen Indian and Nepali Nationals were arrested in the Pattaya area yesterday.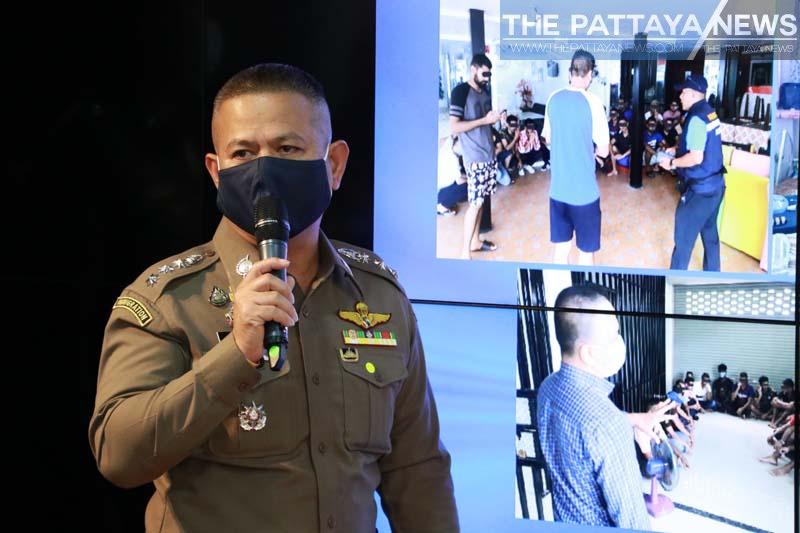 The seventeen people in question, who were not named individually, were all found in and around the Walking Street area by Immigration officers who inspected individuals passports.
The seventeen people in question will be taking to the Immigration Deportation Center in Bangkok for further processing.
Somphong stated at a press conference that Immigration received a tip to their hotline from a concerned citizen which led to the inspection by Bangkok Immigration officials. The country has currently been under an amnesty for those on a Visa during the Covid19 Coronavirus but the amnesty does not apply to anyone on overstay before the crisis which means the seventeen had been on overstay for at least three months.
It was noted that there were also concerns that many of them were working without work permits which will also be investigated, according to Immigration officials.
Photos courtesy Thai Immigration Bureau