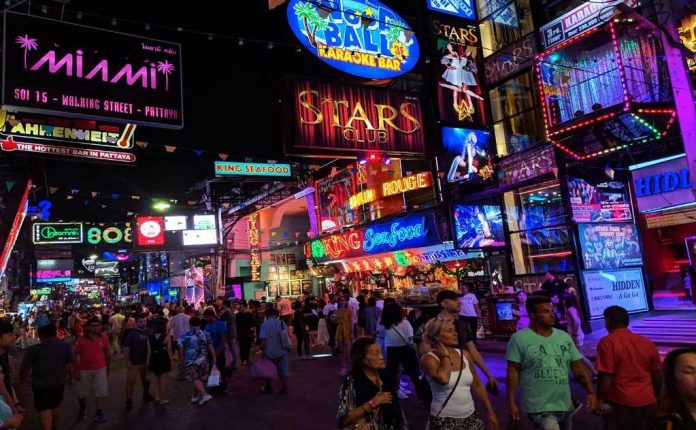 Bangkok-
At a press conference at the Center for Covid-19 Situation Administration led by Dr. Taweesin Visanuyothin it was announced that Thailand will officially be entering Phase Five of the re-opening and easing rules and regulations around closure of businesses on July First.
This includes re-openings of schools, internet cafes, bars, pubs, karaokes, nightlife and other venues.
The rules discussed at the meeting today were significantly less than proposed last week, although it was not made clear if the prior proposed rules were scrapped or if some will remain in effect. This will likely be made more clear in provincial orders.
The rules and regulations around entertainment venues re-opening stated at today's press conference were: 1 meter between patrons, 2 meters between tables (Or partitions if space does not allow), strict usage Thai Chana check-in application to enter the venues, proper ventilation system and hygiene measures like sanitizer and temperature checks, a separate smoking area if it applies and no mingling with people out of your group.  Midnight was also stated as closure time. It was mentioned that if an infection was found caused by bars or entertainment venues not following the rules the venue could be held legally liable.
Soapie rules and regulations announced included mandatory Thai Chana checki-n, masks worn at all times unless bathing, regular cleaning of the massage areas and other hygiene measures.
Internet cafes may-reopen but have specific guidelines around usage hours based on age to help prevent students "skipping school" and other activities to go to game shops, according to officials. The hours are from 2:00-8:00 PM on School Days for those under the age of eighteen. Over the age of eighteen may use the service at any time.
Malls can now stay open until 10:00 PM as well.
It is important to note that provincial governors can strengthen the rules and Chonburi has not released their orders as of press time. They are holding meetings this afternoon. It is unclear at this time if Midnight will be applied to Pattaya, which has generally had an exception to allow later closing times due to being a special administrative zone.  This should be clarified by Chonburi leadership at their meetings.
The Pattaya News suggests that local business owners with questions call the city contact center at 1337, but caution that as they are holding meetings this afternoon that all the answers to potential questions will probably not be available until Tuesday.