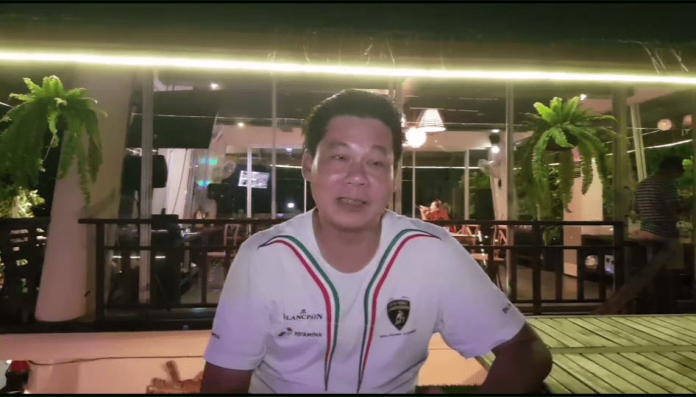 Pattaya-
A prominent Thai business owner, who owns a variety of Thai focused entertainment venues in the Pattaya area, spoke to local associated press today ahead of the expected announcement on the final rules and regulations around opening bars and clubs in Thailand tomorrow by the Center of Covid-19 Situation Administration. He was not optimistic.
Mr. Narathip Podrerk said that his business establishments would not be affected by lack of International tourists as his primary audience was Thai nationals, both local and domestic tourists. However, he was deeply concerned with the rules that had been proposed and both the possibility of enforcing them as well as potential confusion and inconsistency involving authorities enforcing the rules.
He said that in particular rules around singing and dancing needed to be relaxed (The last proposal stated they would likely be allowed at the same table) and that once people had a few drinks it would be difficult to stop. Holding venues responsible for people dancing or singing was "impossible" he said.  He felt the rules were too strict for the current official confirmed numbers of Covid-19 in Thailand and Pattaya. Thailand has gone 34 days without a confirmed locally spread case of the virus and Pattaya is quickly approaching three months.
Narathip stated, however, that he planned on reopening his venues regardless as bills such as rent were stacking up and he wanted to allow his staff the opportunity to go back to work and earn an income. He hoped, as did other venues like restaurants and malls, that rules would be eased and relaxed over time.
Other rules that have driven concern by entertainment venue owners across the country were no beer towers or bottle service, a major source of profit, no drinking with staff which would cause substantial issues for the thousands of hostess bars in the country, no promotions to encourage crowds which could include promoting bands, DJ's or parties in advance and social distancing rules requiring patrons even at the same table and group to be at least one meter apart.  The proposed limit on a single group to five was also a major source of concern, especially at Thai focused venues as Thai's tend to travel and party in larger groups.
The expected announcement on the rules and regulations for entertainment and likely official announcement on Phase Five openings is expected tomorrow. The exact date of starting Phase Five has not been officially confirmed but according to the CCSA last week is likely to be July First, Wednesday.
The Pattaya News notes that many business owners are waiting for final rules, regulations and official announcements before officially announcing reopening.
Photo:77kaoded