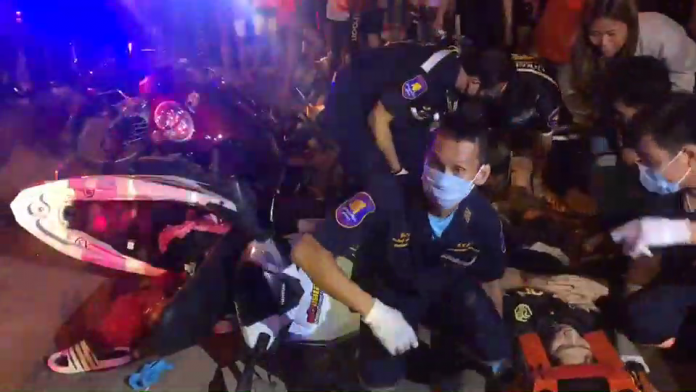 Chonburi-
Seven people were injured this morning in Chonburi after a pickup truck driver allegedly drifting through a U-Turn in Si Racha crashed into a group of motorbike drivers on the side of the road.
At 12:30 AM this morning, Police Colonel Natthaphon Bunrakunsaw, a lead investigator at the Laem Chabang Police Station, Si Racha District, responded to a call in front of Village Number Ten in Si Racha near the Tiger Road restaurant. Sawang Prateep Siracha Rescue personnel also attended along with associated press.
Six motorbikes, two damaged pickup trucks and seven people with multiple injuries were found in the road by first responders.
The pickup driver accused of drifting, Mr. Chatchai Rueangrit, aged 29, was not injured. He was arrested by Police after a short interview and was taken to the Laem Chabang Police station to face legal proceedings relating to the accident.
Witnesses told the Associated Thai Press that the area in question has four separate lanes with an island style U-Turn in the middle. According to them, Mr. Chatchai allegedly drifted the U-Turn in what appeared to be an attempt to show off but lost control. His vehicle careened into the group of motorbikes and drivers on a footpath on the side of the road and then also caused slight damage to another pickup truck parked nearby.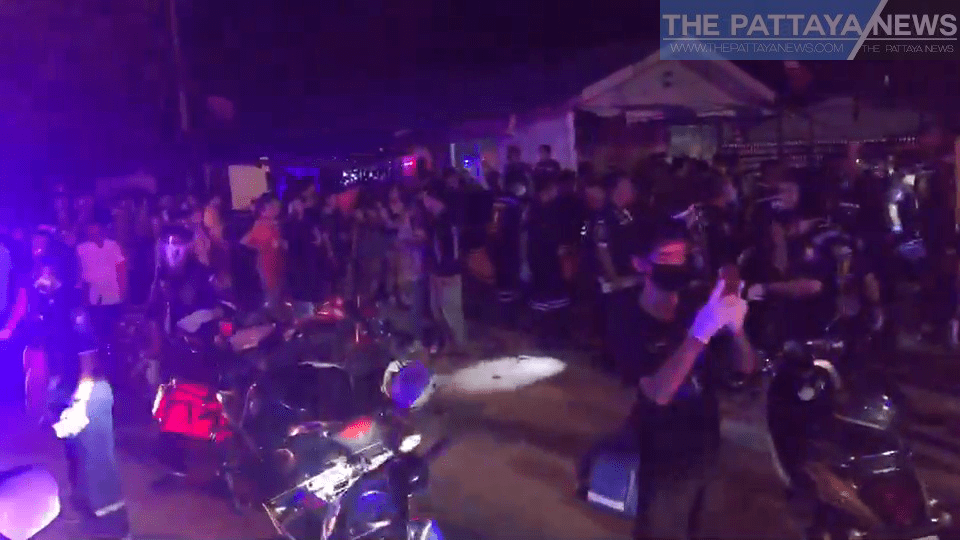 It is unclear if the crowd of bystanders were gathered to watch the drifting or not, according to witnesses.
The injured parties, who range in age from 22 to 30, were taken to multiple different hospitals in the area with a variety of injuries.
Laem Chabang Police continue to investigate the incident and will interview the injured bystanders as they recover from their wounds. Chatchai remains in police custody as of press time.
Photos: 77kaoded, article by The Pattaya News Team